Benjamin "Bennie" Eugene Mitchell
Paragould, AR, 1939 - 2022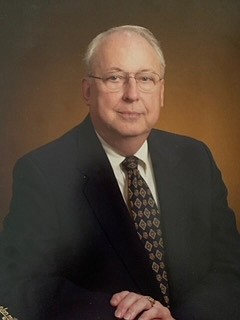 Dr. Benjamin "Bennie" Eugene Mitchell, 83, former family physician of Paragould, passed from this life on Friday, September 23,2022. He was born on September 3, 1939 in Kansas City, Kan., to the late A. M. and Maude Mahan Mitchell. A proud Bulldog, Bennie graduated from Paragould High School in 1957. He attended Hendrix College and Arkansas State University. He received a B.S. in pharmacy from the University of Tennessee in 1962. After practicing pharmacy for nine years he returned to school and earned a M.S. in pharmacology and a medical degree from the University of Arkansas for Medical Sciences in 1976. He opened his hometown practice in 1977 and enjoyed using his pharmacy and medical knowledge to treat patients of all ages and deliver babies. He also served the community as Arkansas Methodist Medical Center Chief of Staff and Medical Chairman of many hospital committees. Dr. Mitchell was director of the hospital's rehab center, as well as Belle Meade Nursing Home, Paragould Nursing Center, and Greene Acres Nursing Home, for numerous years. In later years, combining his love for God and medicine, he traveled to Guatemala on medical mission trips and also helped out at the local free clinic. He retired formally from practicing medicine in 2013, after 37 years.
He was a member of various professional organizations over the years, including the Greene-Clay County Medical Society, Arkansas Medical Society, American Medical Association, Southern Medical Association, Tennessee Pharmaceutical Association, and Arkansas Pharmacists' Association.
Dr. Mitchell believed in the importance of giving back to his community and served on numerous boards and civic organizations over his life. He served on the Paragould High School Board, Paragould Chamber of Commerce, Paragould Kiwanis Club, and Greene County Historical and Genealogical Society.
In his spare time, Bennie was a man of many hobbies. He enjoyed travel, photography, genealogy, gardening, horse breeding, and "goat wrangling." A forever Hog fan and member of the Razorback Foundation, he and his family journeyed to innumerable football and basketball games, where he instilled his passion into his kids and grandkids.
Dr. Mitchell was preceded in death by his parents; first wife, Carolyn Pannell Mitchell; and second wife, Margaret "Kristi" Mitchell. He is survived by his son, Lance (Christen) Mitchell of Monette; daughter, Kristin (Gary) Frankowski of Little Rock: grandchildren, Lindsey (Andrew) McBride of Edmond, Okla., David (Elizabeth) Mitchell of Bella Vista, Landon Mitchell of Paragould, and Sara, Ryan, and Adam Frankowski all of Little Rock; step- grandchildren Gracie Beck, Caitlyn Beck and Brody Shipley all of Monette: great-grandchildren, Lane, Luke, Asher, and Eli McBride; and brother, Tom Mitchell of Atlanta, Ga., along with niece Stacey Speicher and Todd Mitchell and their families, also of Atlanta.
The family will receive friends Thursday evening from 6-8 at Heath Funeral Home. The funeral is Friday at 1 p.m., at First Baptist Church in Paragould with Reverend Tony Cherry officiating. Burial will follow at Memorial Gardens Cemetery. Pallbearers are David and Landon Mitchell, Ryan and Adam Frankowski, Andrew McBride, and Brad Mayberry. Honorary pallbearers are Richard Bailey, Dr. Stacey Noel, Scott Gramling, and Alvin Arnold. In lieu of flowers, please send memorials to the Arkansas Methodist Medical Center Foundation and Chateau on the Ridge in his honor.
The family would like to express their deepest thanks to Debbie Farrell and the amazing staff of Chateau on the Ridge, Dr. Stacey Noel and his staff, and the wonderful nurses and staff of Arkansas Methodist Hospital Emergency department, Three East, and ICU. Your thoughtful care blessed our family.
Published September 28, 2022