Margie Lynn Abshere
White Hall, AR, 1941 - 2022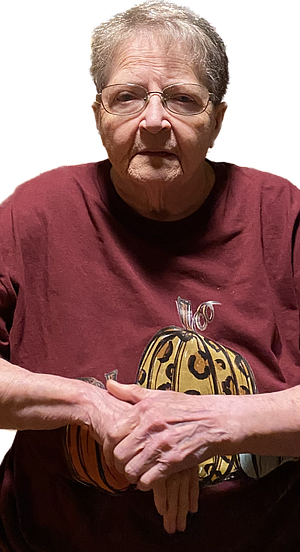 Margie Lynn Abshere was born August 2, 1941, in Morrilton, Ark., to George W. Tanner, Sr. and Rosa B. Smith Tanner. She was a graduate of Morrilton High School and was retired from Stant. Margie was married to Darrell W. Abshere, Sr., on October 30, 1959, in Morrilton, until his death in 2017.
Margie passed away on September 27, 2022, at her home in White Hall, Ark., at the age of 81. She was preceded in death by her parents; her husband; a son, Darrell Wayne Abshere, Jr.; brothers, George W. Tanner, Jr. and David G. Tanner; her sisters, Jimmadean Tanner, Georgia Manning and husband, Jim, Helen Wood and husband, Johnny, and Rose Marie Allen and husband, Russell.
She is survived by her son, George Abshere and wife, Charlotte, of Rison; daughter, Mona Prather and husband, Robbie, of White Hall; grandchildren, Darrell Wayne "Trey" Abshere, III of White Hall, and Morgan Prather of White Hall; one sister, Sherry Foster and husband, Ronnie, of Morrilton; one brother, Rocky Tanner and wife, Marilyn, of Russellville; a sister-in-law, Michelle Tanner of Russellville; and a number of other relatives.
Visitation will be held from 6-8 p.m., Monday, October 3, 2022, at Robinson and Fuller White Hall Funeral Chapel.
Graveside services will be held at 2 p.m., Tuesday, October 4, 2022, at Woolverton Mountain Cemetery near Clinton, Ark.
Published September 30, 2022
OBITUARY SUBMITTED BY:
Cranford Funeral Home (Robinson & Fuller, LLC
8302 Dollarway Road, White Hall, AR
E-mail: chuckfuller@cablelynx.com
Phone: 870-247-0087