Demzel Meeks
Conway, AR, 1929 - 2023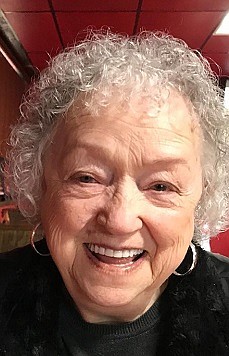 Demzel Harmon Meeks, 93, of Conway, Ark., passed away on January 21, 2023. She was born on December 21, 1929, in Bee Branch, Ark., to Earnest and Maudie Harmon. She was married for 68 years to the love of her life, Jimmy Meeks. Demzel was preceded in death by her parents; her husband; two sons, Joey and Rickey; a granddaughter, Elaine; her son-in-law, Gary; one brother, and six sisters.
Demzel worked for a clothing manufacturer as a secretary and model for 15 years. She then opened Jim's Drive-In with her husband, Jimmy. Jim's Drive-In became a fixture of the community for more than 20 years. There they built friendships and memories that last to this day. In 1990, they retired from the restaurant business and moved to Quitman, Arkansas.
Demzel is survived by her daughter, Lynn Wharton; her daughter-in-law, Susan Meeks; four grandchildren, GaryLynn Wharton, Chad Meeks (Holly), Amanda Rodtnick (Kerry), and TC Wharton (Jesse); nine great-grandchildren, Britany, Tyler, Micah, Reece, Alexis, Riley, Griffin, Ally Kate, and Hazel. She is also survived by two sisters, Shirley Evans (Jim) and Betty Rhoades.
In lieu of flowers, donations can be made to Meals on Wheels Faulkner County Senior Center, 705 East Siebenmorgen Road
Conway, Ark. 72032.
A visitation will be held at Roller-McNutt Funeral Home on Thursday, January 26, 2023, from 6-8 p.m.
There will be a graveside service on Friday, January 27, 2023, at Mayflower Cemetery at 11 a.m.
Published January 25, 2023