John Thompson
Springdale, AR, 1942 - 2023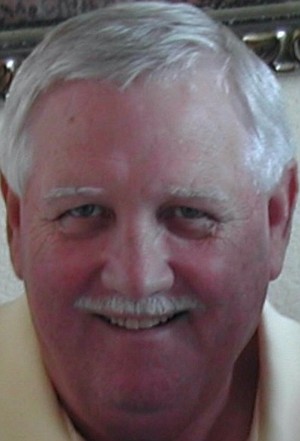 It is with heavy hearts, we announce that John H. Thompson traded his home on earth for a heavenly home on March 15th from complications of interstitial lung disease and congestive heart failure.
John was born to Darther Lee (D.L.) and Ida Lenora Thompson in Huntsville, Ark., on May 13, 1942. John was a poultry and cattle farmer and business owner. He worked in poultry sales most of his life. He loved to play golf with his friends and spend time in Florida.
He was preceded in death by his parents; his grandparents, Fields and Mattie Thompson; and sisters, Betty Ledbetter and Wilma Ledbetter; twin brothers, Eual and Rual (Midge); brothers, Lee Roy and Bob; niece, Ann Johnson; and nephew, Danny Ledbetter.
He is survived by his wife of 63 years, Mary Kay; son, Robert Grant Thompson; and daughter, Kayla Jo (Stephen) Daniel; grandsons, Luke Asher and Hudson Cole Daniel; brother, Frank (Telma) Thompson; sister-in-law, Lola Thompson; brother-in-law, Douglas (Lou) Sharp; and nephews, Lew, Phil, Garry, Ronnie, Larry, Tim, and Joe Frank; nieces, Teresa, Susie, Juanita, Jeanatta, Brenda, Gail, and Libbie.
Services will be held at Brashears Funeral Home in Huntsville on March 21st, starting with visitation at 1 p.m. and service at 2 p.m., with graveside burial at Thompson Family Cemetery to follow. Officiated by Lonnie Siler and Jeff Watson.
In lieu of flowers, please donate to Huntsville Church of Christ for Operation Blue Jeans, P.O. Box 674, Huntsville, Ark. 72740. Services are entrusted to Brashears Funeral Home and Crematory of Huntsville.
Published March 18, 2023