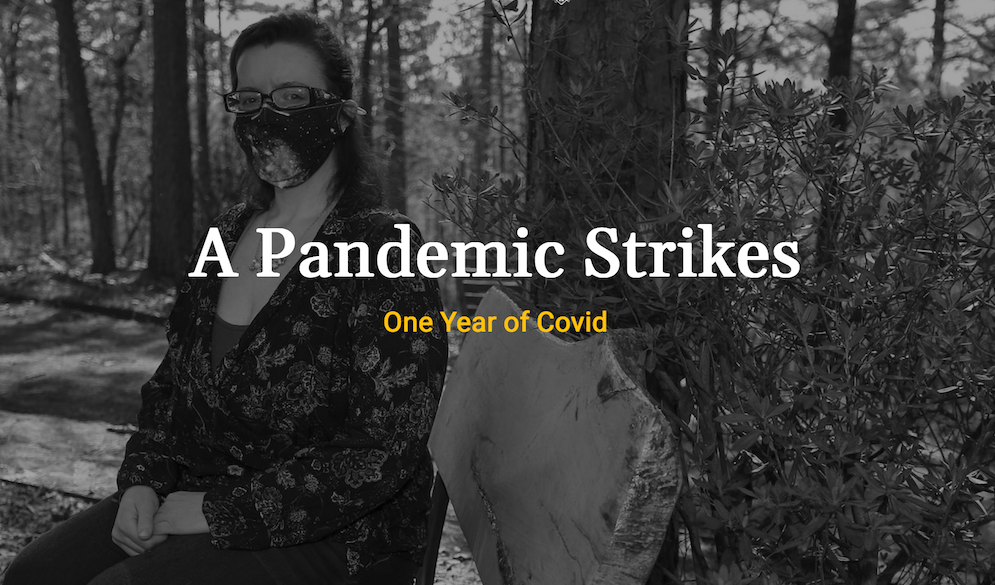 A year later, Arkansas covid-19 survivors see ills linger
The series "A Pandemic Strikes" will examine covid-19's impact on the state. This article marks the one-year anniversary of the state's first confirmed case on March 11, 2020.
READ MORE
3 physicians take stock of what worked, didn't
Twelve months into the coronavirus pandemic, the Arkansas Democrat-Gazette asked three current and former top health officials to reflect on a year of life-and-death challenges.
READ MORE
Photo Gallery: A Year of Covid in Arkansas
A look back at the year in pictures.
SEE MORE
Virus disrupting residents', families' lives in state centers for people with disabilities
The covid-19 pandemic interrupted outings for clients of Arkansas' state-run centers for people with developmental disabilities starting last March. Now, with most clients vaccinated, parents ask when days on the town will resume.
READ MORE
Small Arkansas pharmacies take lead role in vaccinations
It's around noon on a recent Thursday and Lelan Stice is in his makeshift office in a once-vacant retail space that he's converted into a walk-in covid-19 vaccination clinic, which on average provides first and second doses of coronavirus shots to about 400 people a day.

READ MORE
In state's vaccination effort, bar to prove eligibility varies
Proving eligibility to receive one of the coveted covid-19 vaccines in Arkansas can involve providing a pay stub, a letter from an employer or maybe just a person's word -- it all depends.

READ MORE
So many gone in a year of illness and isolation
On March 24, 2020 covid-19 claimed two Arkansans, the first known victims in this state.

READ MORE
Isolation poses tough challenge for older people
Edward "Ed" Coleman spent a lifetime taking on challenges as he climbed through government jobs from the local to federal level, but he didn't have a plan for how isolation would affect his mental health during the coronavirus pandemic.

READ MORE
Pandemic an awful reality for those with dementia
Mark Aloway fears the isolation he has endured during the covid-19 pandemic could be progressing a disease he's working diligently to slow down.

READ MORE
Black churches go above, beyond
As the Black community suffered from the covid-19 pandemic, so too did its churches.

READ MORE
Pandemic exposes medicine's chasm
The past year of covid-19 drew attention to the small percentages of Black people in some health-related professions, including physicians, a situation Arkansas' three medical schools are working to improve.

READ MORE
Black Arkansans' covid fight an unfinished story
Alberta Miller refused to go on a ventilator at first.

READ MORE