Walter Webb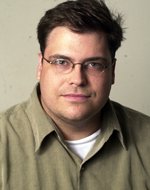 Day page designer
Recent stories by Walter Webb
We wish you ...
WE WISH YOU an Arkansas Christmas: A bright Christmas morning that wakes you at once. A cold Christmas night that lets you see your breath. The sun coming up over the open fields, the gentle mists tha...
December 25, 2021
Yes, Virginia, there is a Santa Claus
The following editorial, among the most famous ever written, appeared in the New York Sun in 1897: We take pleasure in answering at once and thus prominently the communication belowexpressing at the s...
December 23, 2021