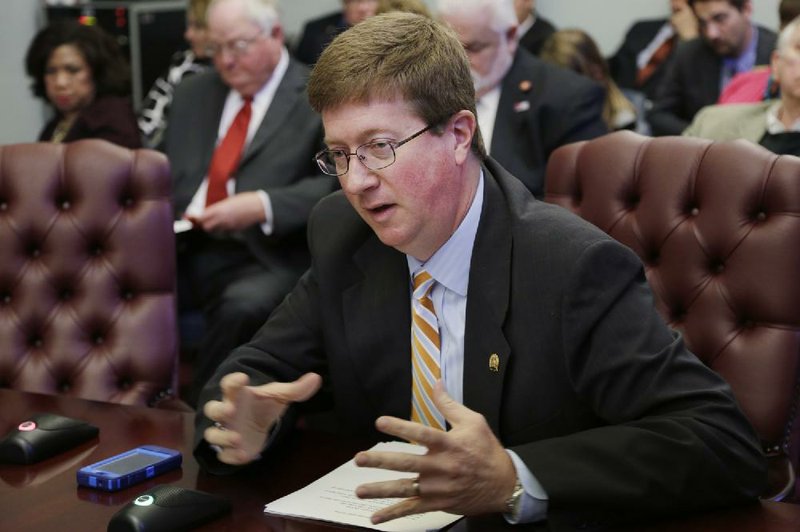 Sen. Johnny Key, R-Mountain Home, presents a bill dealing with school choice during a meeting of the Senate Committee on Education at the Arkansas state Capitol in Little Rock, Ark., Wednesday, March 27, 2013. The measure passed. (AP Photo/Danny Johnston)
MOUNTAIN HOME — Republican state Sen. Johnny Key says he won't be running for governor next year.
The Mountain Home senator had been considering a run, but he told radio station KTLO on Monday that he'll instead run for re-election in the state Senate.
Key says he planned to wait until the end of this year's legislative session before making his decision. He says it's important that the Legislature have experienced lawmakers, particularly in budget issues.
Democratic Gov. Mike Beebe cannot run for re-election because of term limits. Democrats Bill Halter and Mike Ross have announced their plans to seek their party's nomination. Republicans Asa Hutchinson and Curtis Coleman have also joined the race.
Sponsor Content