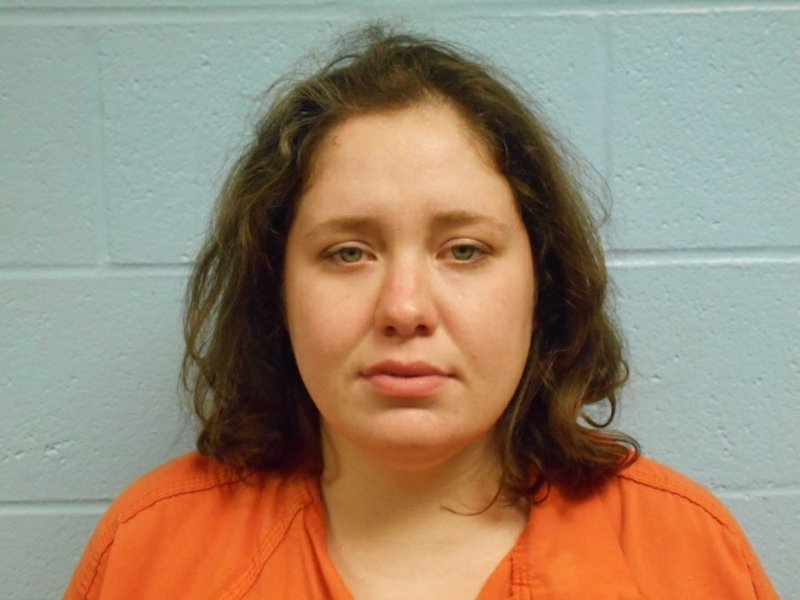 This photo provided by the Stillwater Police Department on Saturday, Oct. 24, 2015 shows Adacia Chambers. Police said Chambers plowed her car into a crowd of spectators Saturday during the Oklahoma State University homecoming parade. (Stillwater Police Department via AP)
A Rogers man has filed a lawsuit against the driver charged in the Oklahoma State University homecoming parade crash after he says he was "permanently injured" in the wreck, court documents show.
Kevin Witten, 52, was watching the parade with his daughter and granddaughter when Adacia Chambers drove her vehicle into the crowd spectators, Witten's attorney Frank Bailey said.
Witten is suing Chambers, a Stillwater, Okla., resident, to determine if she carried sufficient insurance to cover his current and future medical claims and his lost wages, according to the lawsuit filed Thursday in Benton County circuit court. The lawsuit says Witten and his attorneys believe Chambers was "either an uninsured or an underinsured driver" at the time of the collision.
"As a result of the collision, Mr. Witten has been permanently injured and is in physical pain and suffering mental anguish," Bailey said in a statement.
Witten's insurance carrier, Shelter Insurance Co., is named as a defendant in the lawsuit to "ensure it honors the underinsured or uninsured motorist coverage" in his plan should Chambers not have adequate coverage or no coverage at all, Bailey said in a statement.
The "full extent" of Witten's injuries is still unknown, according to the statement.
Four people were killed and 47 people were injured in the Oct. 24 crash. Chambers was arrested and charged with driving under the influence.
Sponsor Content