A Leonard Cohen
You Want It Darker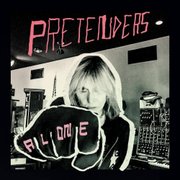 Columbia
Leonard Cohen's eloquent songwriting is getting closer examination since his comment in The New Yorker that he was ready to die.
He has recanted a bit, saying, "I think I was exaggerating ... I intend to live forever."
The Canadian poet, 82, is at the height of his creative powers. These potent new songs continue Cohen's explorations and struggles with spirituality, mortality, lust, repentance and love with lyrics that probe deeply. His responses are alternately bitter, compassionate, resigned, haunting and, yes, dark.
The skillful use of strings, a cantor, a choir from the Cohen family's Montreal synagogue, a sort of classical minimalism here and there and rich guitars expand the musical and emotional landscape. (Berlin-based techno producer Paul Kalkbrenner has produced a chilling dance remix of the album's title song.)
Produced by son Adam Cohen, You Want It Darker brims with his father's poetic brilliance.
In the unsettling, revelatory title song, Cohen defiantly confronts those who preach love, but use religion to deliver hate and violence as he grapples with his own doubt and guilt. "I struggled with some demons/They were middle-class and tame/Didn't know I had permission/to murder and to maim" and "If thine in the glory/Mine must be the shame/You want it darker/We kill the flame." A breathtaking experience, thanks to Cohen's ragged, emotional delivery , the arrangement, and his son's production.
The country-tinged "Leaving the Table" chronicles the death of an infamous ladies' man: "I'm leaving the table/I'm out of the game" and "I don't need a lover/the wretched beast is tame."
At the end of "String Reprise/Treaty," he remains open to the light that may still shine from the embers with this weary, spoken plea: "I wish there was a treaty/between your love and mine."
Darker? Yes. But beautiful and brilliant.
Hot tracks: all, but especially "You Want It Darker" and the poignant "Treaty"
-- ELLIS WIDNER
BThe Pretenders
Alone
BMG
Chrissie Hynde returns to her Pretenders moniker on Alone, a soulful production helmed by The Black Keys' Dan Auerbach and starring her tough-as-nails vulnerability.
While the album sports all kinds of modern-retro sounds, Hynde's wonderful vocals propel the fast ones and elevate ballads with empathy and authority.
Opening with the declarative title track, Hynde immediately clears the room -- "I'm at my best, I'm where I belong, alone." She gets feistily involved in fellow Akron, Ohio, native Auerbach's quirky production, which echoes a long list of rock and R&B idols, from Doug Sahm's Tex-Mex organ to T. Rex and even Duane "Twangy Guitar" Eddy himself on "Never Be Together."
"Roadie Man" is another moaning complaint by the long-suffering wife from 1984's "Watching the Clothes" and first single "Holy Commotion" has some jungle drums and whirling sounds of steel pans. "Chord Lord" is probably closest to Pretenders from 30-odd years ago, while "I Hate Myself" would suit Lou Reed or Bob Dylan.
There may not be towering classics here, but Alone is a rewarding listen.
Hot tracks: "Roadie Man," "I Hate Myself," "Never Be Together"
-- PABLO GORONDI,
The Associated Press
BBrent Cobb
Shine on Rainy Day
Elektra
Brent Cobb has already enjoyed success behind the scenes as a writer of songs for country stars, including Miranda Lambert, Kenny Chesney and Luke Bryan. On his engaging major-label debut, the rural Georgia native does not go for a big radio-ready sound himself. Shine on Rainy Day opens with "Solving Problems," whose easy flow and felicitous wordiness recall John Hartford's "Gentle on My Mind." The organic feel and mellow air inform much of the album, with Cobb's drawl especially affecting on slower numbers, such as the title track and "The World."
Cobb can idealize rural life, as he does on "South of Atlanta." But his low-key approach does allow for some spikiness in the writing and the performances -- witness "Diggin' Holes" and "Let the Rain Come Down," which builds to an almost apocalyptic finish. The harder edge in the music comes primarily from the electric guitar of producer Dave Cobb, who is not only one of Nashville, Tenn.'s hottest producers right now but also Brent's cousin.
Hot tracks: "Solving Problems," "Let the Rain Come Down," "Diggin' Holes"
-- NICK CRISTIANO,
The Philadelphia Inquirer
BElvis Presley with Royal Philharmonic Orchestra
The Wonder of You
Legacy
Recorded at the Beatles' old Abbey Road Studios, Wonder offers one more chance to enjoy Elvis Presley's voice in a different context, deliciously backed by a world-class orchestra geared toward the nuances of his delivery.
This is basically a variation on last year's successful posthumous pairing of Presley with the Royal Philharmonic Orchestra, but that doesn't diminish the pleasure.
It's a reminder of Presley's range and vocal dexterity. The opening rocker, "A Big Hunk o' Love," sounds totally fresh in an orchestral mode. Fans of Elvis' gospel approach will thrill to his masterful "Amazing Grace."
The orchestral style suits Elvis well. The orchestra is restrained and understated, allowing Presley's vocals to carry the day, even if they do fall short on "Memories" and a few others.
But two Royal Philharmonic recordings may be enough.
Hot tracks: "A Big Hunk o' Love," "Amazing Grace"
-- GREGORY KATZ,
The Associated Press
Style on 11/08/2016