Anyone who was alive and living in Arkansas in September 1980 almost wasn't -- living, that is -- as it nearly turned out. There was an incident near Damascus, the one in north central Arkansas, not in Syria, in a Titan II nuclear missile complex.
Maya Angelou and Still I Rise is the first documentary about iconic writer, poet and activist Maya Angelou.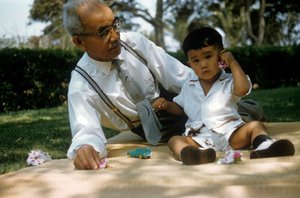 Relocation, Arkansas explores the effects of the Japanese-American incarceration experience in Arkansas during World War II.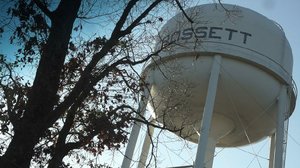 In Company Town, set in in Crossett, pastor and community leader David Bouie fights to save his neighbors from industrial pollution.
An Air Force airman conducting maintenance on the missile had an "oopsie" moment when he dropped a socket from a wrench, puncturing a fuel tank on the missile. Several hours later, the fuel vapor in the underground silo exploded, blowing the 740-ton blast door 600 feet away and catapulting the 9 megaton nuclear warhead almost to the complex's entry gate. One airman was killed. The warhead's safety mechanism worked, but if it had gone off, the explosion would have been 600 times more destructive than the Hiroshima bomb.
25th annual Hot Springs Documentary Film Festival
Opening night screening: 6:30 p.m. Friday (admission $40)
Showings daily Saturday through Oct. 15; award winners announced Oct. 16; Arlington Resort Hotel & Spa, Central Avenue and Fountain Street, Hot Springs
Admission: $8 most single films (except opening night; The Rocky Horror Picture Show, Oct. 14 $25; Rocky Horror VIP, $40; Beatles Eight Days a Week, Oct. 15 $11; closing night with Ed Asner and Delta blues Oct. 15, $40); $25 day pass; $50 student pass; $150 film buff pass; $250 all-access pass
(501) 538-0452
hsdfi.or
The story behind that 36-year-old event is the topic of Command and Control, the documentary film to be shown Friday, opening night of this year's Hot Springs Documentary Film Festival, the 25th.
"I get chills thinking about that, and I was living in California at the time," says Courtney Pledger, executive director of the film festival. "You have to wonder what someone would do when that happens, and that phone call comes. The film includes a really affecting interview with Skip Rutherford, who was an aide to [Sen. David] Pryor at the time. Skip, who's now the dean of the University of Arkansas Clinton School of Public Service, will be a guest at the screening."
The Emmy-winning, Oscar-nominated Robert Kenner, who directed Food, Inc., directed Command and Control, based on a book of the same title by Eric Schlosser, whose first book was Fast Food Nation. Both will attend the opening night screening, along with some of the people featured in the 92-minute film (including survivor Greg Devlin), producer Melissa Robledo and PBS American Experience producer Mark Samels.
On Friday, a 6 p.m. popcorn and champagne toast on the Mezzanine Level of the Arlington Resort Hotel & Spa will precede the 7 p.m. welcome (doors open at 6:30 p.m.) by honorary co-chairmen Louis Gossett Jr. and Beau Bridges.
Pledger says, "We decided to reclaim a couple of traditions in honor of the 25th, and invitations went out to some people, and two came back, accepting, so we have two co-hosts -- Louis Gossett Jr. and Beau Bridges."
Schedules are subject to change, so Pledger suggests patrons check the festival's website, hsdfi.org, often for exact times and venues.
The festival runs through Oct. 16.
Other films with Arkansas themes or connections are:
Maya Angelou: And Still I Rise (4 p.m. Saturday, 114 minutes): Angelou was a poet, writer, activist and performer from Stamps who read her poem "On the Pulse of Morning" at President Clinton's first inauguration. Gossett, who knew her, will be a special guest at the screening. The film won this year's American Film Institute's AFI Docs Festival Audience Award.
Relocation, Arkansas: Aftermath of Incarceration (4:30 p.m. Monday, 81 minutes): looks at the experience during and after World War II of those who were taken to the Japanese-American relocation camps in Arkansas.
Hit It Hard (1:45 p.m. Oct. 12, 50 minutes): A journey through the ups and downs of the life and times of John Daly, who grew up in Dardanelle and burst into the golfing world in 1991.
The Caged Bird: The Life and Music of Florence B. Price(4 p.m. Oct. 13, 58 minutes): In 1933, Little Rock native Florence Price became the first black woman to have her music performed by a major symphony orchestra when the Chicago Symphony performed Symphony in e minor at the Chicago World's Fair.
Company Town (4:20 p.m. Oct. 15, 90 minutes): Pastor and community leader David Bouie works to save the residents of Crossett who are dying from industrial pollution.
Pledger, in her fifth year with the festival, says the arrival of the festival's silver anniversary year brought opportunities for a host of special guests and events. And a lot of films.
"I think that along with Megan Baker, our associate director and logistics manager, we had about 1,500 films that were under consideration," she says. "Then we watched about 800 films before narrowing them down to about 6o feature length plus numerous short films of varying lengths."
As for other special guests, Pledger says, "We have [Arkansas-born actress] Tess Harper coming back. Whenever October rolls around, she wants to be in Hot Springs again, helping out on some panel discussions. Freda Kelly, and her documentary about her life as secretary for The Beatles, Good Ol' Freda, will be back on the second Saturday, and she will also be on the panel for the screening of Ron Howard's The Beatles: Eight Days a Week -- The Touring Years. Howard's film will screen at 1:30 p.m. Oct. 15.
Pledger's other reclaimed tradition is the showing of The Rocky Horror Picture Show, a legendary nondocumentary. Barry Bostwick, who portrayed "Brad" in the film, will attend the screening of that 1975 film a few blocks south at the Central Theater, 1008 Central Ave., at 10 p.m. Oct. 14.
The festival also will feature the screening of For the Love of Spock, made by Leonard Nimoy's son, Adam Nimoy; Midnight Return: The Story of Billy Hayes and Turkey, about the effect of the film Midnight Express on the nation of Turkey; Bright Lights, starring Carrie Fisher and Debbie Reynolds, with a guest appearance by Todd Fisher, Carrie's brother and Debbie's son; Starring Austin Pendleton, with a guest appearance by the character actor; Strike a Pose, about Madonna's male dancers in her Truth or Dare days; and Tempest Storm about the 88-year-old burlesque dancer.
Several musical events are scheduled at various downtown venues. The closing night bash, at 9 p.m. Oct. 15, will feature Delta blues by Chris Thomas King and CeDell Davis with Zak and "Big Papa" Binns. It will follow the 7 p.m. screening of the Ed Asner film, My Friend Ed, with an appearance by Asner and one of his fellow Lou Grant TV series actors, Robert Walden.
On the festival's final day, Oct. 16, the winning films that competed for awards in several categories will be announced: Deltic Timber Corp.'s Best Environmental Story; Spa City Best Stories of the South; Mountain Valley Spring Water Best U.S. Feature; Spa City Best International Documentary Feature; Arvest Audience Award; Spa City Best Documentary Short; and Spa City Best Sports Documentary (The Buzzy Award).
Style on 10/04/2016