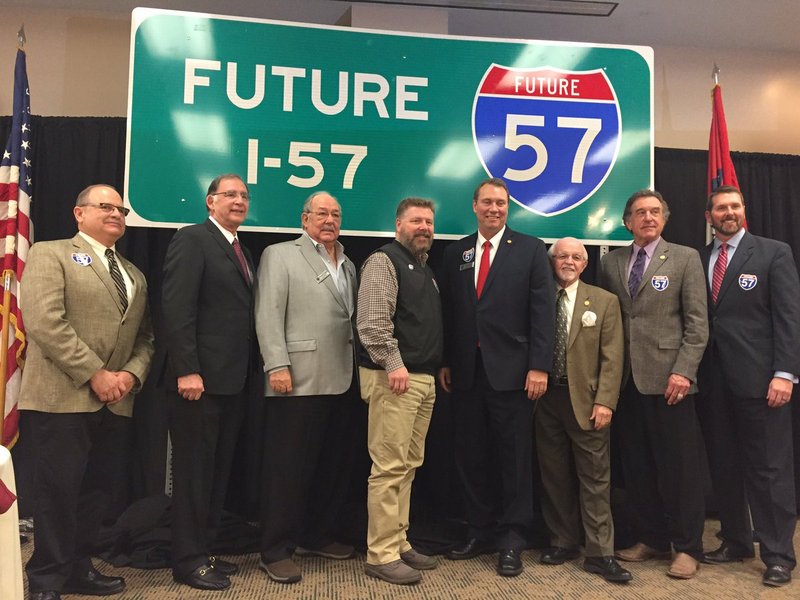 Officials pose with sign designating home of "Future Interstate 57" on Friday, Feb. 23, 2018. ( Emma Pettit)
State officials and two Arkansas congressmen gathered at Harding University on Friday to recognize a corridor of U.S. 67 as "Future Interstate 57."
The corridor, which stretches 120 miles between North Little Rock and Walnut Ridge, already meets interstate standards, said Scott Bennett, who directs the state Department of Transportation.
U.S. Sen. John Boozman, with the help of other members of Arkansas' delegation, had previously designated the stretch as "Future Interstate 57" as part of an act in Congress.
Designating the highway as a future piece of Interstate 57, which stretches from Chicago to Missouri, will encourage economic development in northeast Arkansas, state highway officials say.
Read Saturday's Arkansas Democrat-Gazette for full details.
Sponsor Content