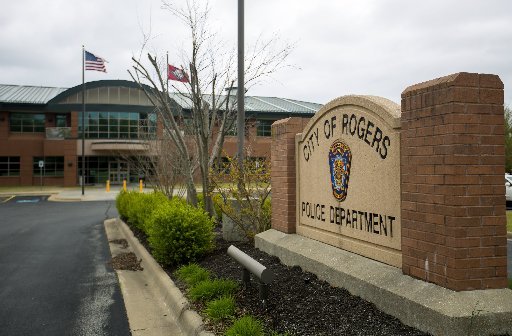 Rogers Police Department; photographed on Monday, April 11, 2016
BENTONVILLE -- The Rogers Police Department requested federal assistance with the investigation concerning a possible hate crime.
Keith Foster, a police spokesman, confirmed Monday the department requested help from the FBI.
Rogers police were called at 12:45 a.m. June 5 to the Boar's Nest at 4404 W. Walnut St. for a reported disturbance, according to Foster.
Foster said the responding officers cited four men involved in an altercation with disorderly conduct and all four were released at the scene.
Police continued to follow-up on the investigation throughout the week, interviewing witnesses and trying to find video footage. During the investigation it was alleged one of the combatants was making derogatory remarks as to the sexual orientation of one of the others involved in the altercation, according to Foster.
There is no hate crime statute in Arkansas, but federal laws concerning hate crimes exist.
NW News on 06/12/2018
Sign up for breaking news
& daily updates delivered
right to your inbox.
Print Headline: Police seek federal assistance with possible hate crime
Sponsor Content