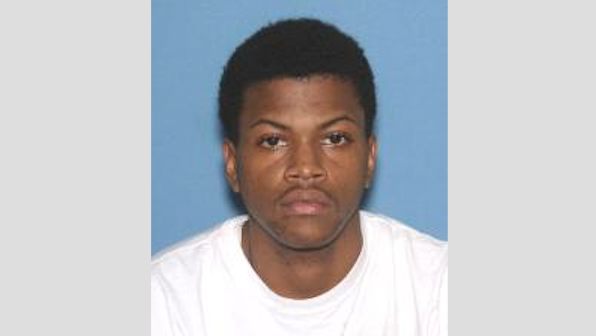 Jacovis D. James, 23
A suspect wanted in connection with a southern Arkansas shooting that left two dead and two hospitalized was found in Texas, El Dorado police reported Wednesday.
Jacovis D. James, 23, was wanted on an active felony arrest warrant for two counts of capital murder, two counts of attempted capital murder, aggravated robbery and an enhanced penalty of felony with a firearm.
According to El Dorado police, he was apprehended in Texas by the U.S. Marshals Service. Lt. Scott Harwell said the department received a tip and coordinated with the U.S. Marshals to take James into custody at about 8:30 a.m. Wednesday.
James was wanted in connection with an Oct. 28 shooting at No. 2 White Quarters. Officers responded at approximately 12:30 a.m. Oct. 28 to a report of shots fired and, upon arrival, police saw that the front door was open and heard a woman's voice inside the residence calling for help. When officers entered the residence, they discovered four gunshot victims in various rooms throughout the residence.
Aric D. Hall, 28 of El Dorado, and 30-year-old Darrishica Rogers of North Little Rock were pronounced dead on the scene and Remonda B. Caver, 29, and Marquesha D. Young, 26, both of El Dorado, were seriously injured.
Sponsor Content