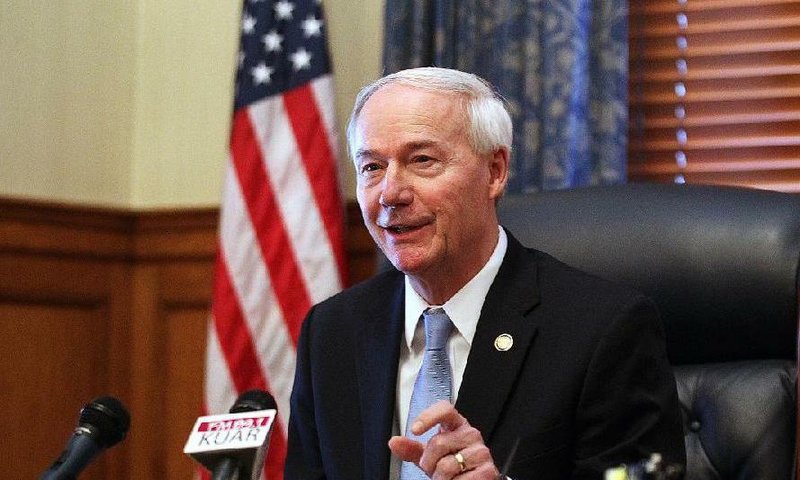 Arkansas Gov. Asa Hutchinson is seen in this file photo.
LITTLE ROCK — Arkansas' governor is holding a series of public town halls around the state to talk about his proposals for next year's legislative session, including a plan to reorganize state agencies and an effort to cut taxes.
Hutchinson's office Wednesday said the town halls would begin with an event Monday at the University of Central Arkansas in Conway. Hutchinson also plans town halls later this month in Jonesboro, Hot Springs, Fort Smith and northwest Arkansas.
Hutchinson last week proposed an agency reorganization that would cut the number of cabinet-level agencies from 42 to 15.
Hutchinson is a Republican who was first elected in 2014. He's running for re-election next month against Democratic challenger Jared Henderson.
Sponsor Content