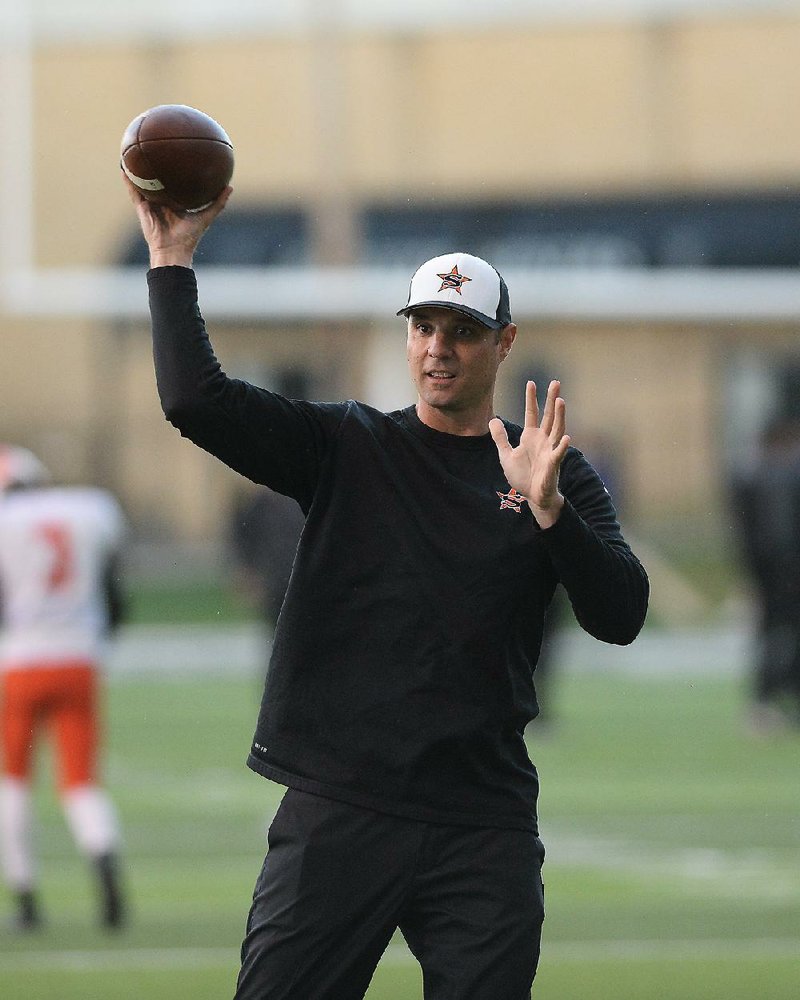 Coach Mike Volarvich and the Nashville Scrappers travel to Arkadelphia on Sept. 27 to take on the Badgers in the 7-4A Conference opener for both teams.
5 key games
Lonoke at Carlisle (Aug. 30)
This is Coach Harry Wright's debut with Lonoke. He'll lead his Jackrabbits against their rival Carlisle out of Class 2A. Lonoke and Carlisle are separated by 9 miles, which has made for one of the more entertaining rivalries in the state. The Jackrabbits have high expectations this season after advancing to the Class 4A second round a year ago. A victory against the Bison will build momentum toward that goal.
Nashville at Arkadelphia (Sept. 27)
This is the 7-4A Conference opener for both teams. Last season, Nashville handed Arkadelphia its fourth consecutive loss as the Badgers went on to start 0-5. Arkadelphia rebounded and won its second Class 4A state championship in a row. The Badgers don't want to repeat the first month of 2018 and prefer a victory over the Scrappers, in part to give them early supremacy in the competitive 7-4A.
Arkadelphia at Joe T. Robinson (Oct. 4)
Yes, we're putting Arkadelphia here for a second consecutive week. But there's a good reason to do so. This is a rematch of last year's Class 4A state championship game won by Arkadelphia 28-0 at War Memorial Stadium in Little Rock. In the regular season, Joe T. Robinson has taken the last two matchups, including a 42-14 rout in Clark County last season.
Ozark at Dardanelle (Oct. 11)
Last year's matchup between Ozark and Dardanelle was won by the Hillbillies, 21-13, in Ozark. These two teams are expected to be near the top of the 4-4A Conference in 2019, and this matchup could go a long way to determining the league champion. The River Valley should be rocking in mid-October when the Hillbillies come.
Pea Ridge at Shiloh Christian (Nov. 8)
Shiloh Christian has been to the Class 4A semifinals two of the past three seasons. That's not enough for the Saints, who have won seven state championships since 1998. The season finale against Pea Ridge could determine the No. 1 seed from the 1-4A Conference. Expect this Blackhawks-Saints matchup to be one of the must-see games in Northwest Arkansas in 2019.
Sports on 08/22/2019
Print Headline: Class 4A 5 key games
Sponsor Content