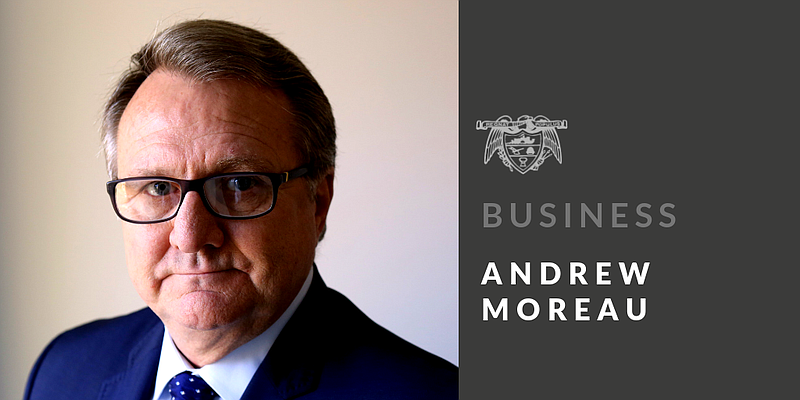 The Venture Center of Little Rock is promoting entrepreneurship in Vietnam as part of a global celebration recognizing startup businesses.
Mimi San Pedro, chief strategy officer at the Venture Center, is part of a U.S. delegation focused on supporting Vietnam's entrepreneurial ecosystem through a mentorship tour. San Pedro will be in the country through Friday, providing training for young people, early-stage entrepreneurs and lecturers who specialize in marketing.
San Pedro is working with the Young Southeast Asian Leaders Initiative, which is the U.S. government's signature program to strengthen leadership development and networking in Southeast Asia.
In Vietnam, San Pedro also will meet with Xuan Do, who previously visited Little Rock as part of a U.S. State Department program. Xuan Do is helping build a business incubator in Vietnam, a project that included on-site mentorship from the Little Rock Venture Center.
"While the push for economic development and sustainability starts at home, working in Vietnam during this trip shows that we can make a substantial change anywhere in the world," San Pedro said.
Back at home, the University of Arkansas is starting a new entrepreneurial support center just in time to participate in Global Entrepreneurship Week, which involves 10 million participants and 35,000 events in 170 countries.
There will be dozens of events across Arkansas to promote entrepreneurship during the special week, which ends Nov. 24. Arkansas entrepreneurs, and those interested in starting their own businesses, will have opportunities to participate in events and learn more about running a business and the support organizations available to help.
Entrepreneurs, economic developers, educators and innovators this week will celebrate the benefits and importance of entrepreneurship. Events in Arkansas will include workshops, speaker series, networking events and pitch competitions.
In Fayetteville, the university's Startup Village will hold an open house on Wednesday to show off its space, which includes about 2,750 square feet on the lower floor of the Hancock Building at 240 N. Block St.
The village will provide seed-stage entrepreneurial teams with reservable office space, a conference room, kitchen, storage rooms and mailboxes. Offices can accommodate between seven and 12 startups. There is no cost for the space during the pilot period. The university plans to develop a shared service model, depending on the state of the business.
In Conway, the Conductor is expanding its efforts during the week to include programs across Arkansas, including Cabot and Russellville. The Conductor is a partnership with the University of Arkansas and Startup Junkie to spark innovation and new business development.
The Conductor and Startup Junkie have ambitious plans. "Our vision is to enable and empower 100 $10 million dollar companies over the next five years," Jeff Standridge, Conductor managing director, told a panel in Cabot last week.
Conductor programs include procurement assistance, mentoring advice, minority-business support, insight into building an entrepreneurial ecosystem and expertise on how to scale your business. More information is available at arconductor.org.
Entrepreneurs of the world, unite.
MOVING ALONG
Big changes are taking place at Bank OZK, with the company moving key teams into a 36,761-square-foot building on the Ozark campus. The four-story building expands OZK's total campus office space to more than 85,000 square feet.
With the opening, Bank OZK offers office space for nearly 500 employees in Ozark. OZK currently has more than 300 employees at the operations center, and the expansion will support new jobs created by the bank's growth.
The bank also is nearing completion of a new headquarters under construction on Cantrell Road in Little Rock. The company plans to begin moving employees, in stages, from current headquarters on Chenal Parkway beginning in the first quarter of next year. As of now, Bank OZK plans to continue occupying the building at Chenal and Rahling Road even after the move to new headquarters.
Folks at OZK are getting more elbow room.
REEL IT IN
Stone Ward will remain the communications kingpin at the Arkansas Game and Fish Commission. The Little Rock agency won a new contract in competitive bidding.
The contract for advertising and public relations services was set for five years at an estimated budget of $400,000 annually -- $2 million over the full contract period. Stone Ward already is at work under the new agreement.
Other firms that sent in proposals for consideration included CJRW, CranfordCo and Mangan Holcomb Partners/Team SI.
Companies were scored in 10 categories, with Stone Ward demonstrating "the most foresight into the different ways that they could support AGFC through upcoming challenges and opportunities," a Game and Fish spokesman said.
DEVELOPING MINORITY BUSINESSES
The Arkansas Economic Development Commission is holding two free workshops on Wednesday to help support minority- and women-owned businesses. Owners can learn more about the certification process for state vendors and available resources.
Workshops will be held at commission offices, 900 W. Capitol Ave. in Little Rock. There will be a certification assistance workshop from 9-11 a.m. and a loan mobilization guaranty program overview from 2-4 p.m.
The certification assistance workshop will include information and practical assistance for the state certification application process. In addition, businesses learn how to connect with state contracting opportunities and other benefits of becoming certified.
The guaranty program workshop will provide information that helps Arkansas state-certified minority businesses with loan guarantees from $10,000 up to $100,000. Attendees will learn how to obtain funding through the program.
PEER SUPPORT FOR WOMEN BANKERS
Monday is the last day to register and receive the group rate for the Women in Banking conference sponsored by the Arkansas Bankers Association. The conference begins Dec. 2 with a sip-and-shop event and includes a full slate of speakers the following day.
The Doubletree Hotel in downtown Little Rock is the host site. Topics include initiatives to promote mentoring and peer networking initiatives, how to take charge of your own growth and a women in leadership panel. The event closes with a summary session and small-group discussion to inspire participants.
Column ideas or recommendations? Thoughts or musings that need pursuing? Contact me at amoreau@adgnewsroom.com or at 501-378-3567.
SundayMonday Business on 11/17/2019
Sponsor Content