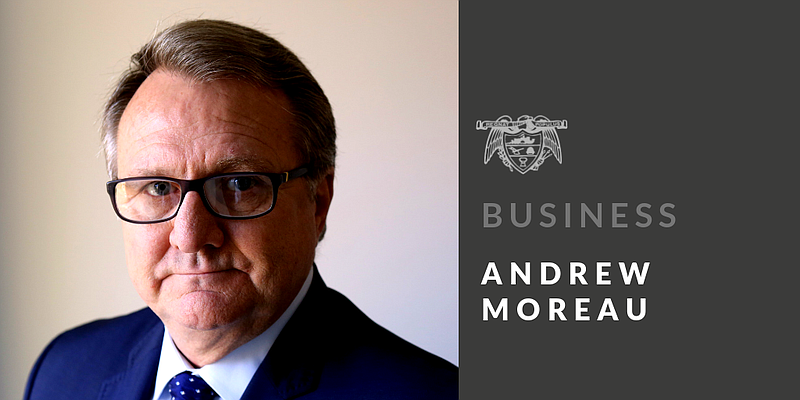 Workforce development is more than just the latest buzzword around the Arkansas business community. It's a solution to a national problem, particularly in the hard-hit manufacturing industry.
Manufacturers have a critical need for trained workers with technology skills who are ready to step into jobs and stay in them for decades. Workforce development is the comprehensive effort to meet that need.
Job openings in the manufacturing industry have been growing at double-digit rates since mid-2017, according to a 2018 study by Deloitte Insights and the national Manufacturing Institute. And forecasts show no slowdown in sight -- new jobs in manufacturing are projected to grow by nearly 2 million over the next decade.
At the same time, the study found that 2.6 million baby boomers are expected to retire from the manufacturing industry by 2028. That's creating job openings that manufacturers in Arkansas and elsewhere are struggling to fill. The study also estimates that at least 2.4 million positions will be unfilled through 2028.
The jobs are there; the people to fill them are not. Or, at least, they don't have the right skills and training.
"The challenge is that the people that are available don't match up with the skills that are needed to do the job," said Randy Zook, president and chief executive officer of the Arkansas State Chamber of Commerce. "Baby boomers are retiring and there aren't enough young people adequately prepared with the right skills or knowledge coming up behind them."
Gaps created by natural attrition are compounded by the perception that manufacturing jobs are seen as smokestack relics filled with clanking machinery.
There appears to be a united effort in Arkansas to begin training manufacturing workers starting in high school and help them realize that manufacturing today is a high-tech industry that deploys robotics and artificial intelligence in daily operations.
"As automation reaches its apex over the next few years, we're going to need the best of the best in manufacturing," said Mark Clarke, general manager of the Rockline Industries plant in Russellville. "We don't need people who don't have other career options; we want the best available."
Across Arkansas, economic development officials are seeking the expertise of manufacturing industry executives and front-line workers to build training programs that target specific job needs. Educators are consulted to help build curricula that teach advanced skills in robotics and machine learning.
Statewide, the Arkansas Economic Development Commission is testing a new training program, called Future Fit, with the University of Arkansas at Fort Smith to move younger workers into the manufacturing industry. The commission plans to expand the program to at least 10 schools beginning in January.
People willing to commit to manufacturing as a career can see real dividends. Manufacturing jobs typically are some of the most stable and secure in the U.S. Average tenure of workers in manufacturing jobs is the highest among all private-sector industries at 9.1 years, according to the Bureau of Labor Statistics. The turnover rate is also one of the lowest at 2.3%.
Pay is solid, with the average manufacturing worker in the United States earning $81,289 (including pay and benefits) compared with $63,830 earned by other industries, according to bureau statistics.
WILDLIFE BIDDING
The Arkansas Game and Fish Commission has put its advertising and marketing business out for bid. The five-year contract has an estimated annual budget of $400,000. Stone Ward of Little Rock has the current contract with the commission.
The request for proposals asks for a partner to provide comprehensive advertising, marketing and communications services. That includes strategic communications advice, branding expertise, social media and digital media marketing and outreach services.
Oct. 18 is the deadline for responses. Bids will be opened on Oct. 25, with the potential that the contract could be awarded that same day. The agency has estimated a Nov. 1 start date for the winning agency. Details are available at agfc.com.
PINE BLUFF MARKETING
The Generator innovation hub and Pine Bluff's Small Business Administration are holding a Google livestream event on Wednesday to promote holiday marketing. The Generator focuses on developing entrepreneurs and promotes digital learning.
Topics will include online advertising and email marketing for small businesses. The event will be held from 11 a.m.-12:15 p.m. at the Donald W. Reynolds Community Services Center, 211 W. Third Ave.
The event is free but registration is required; call (870) 939-6898 to sign up. After registering, you will receive a link to a Google site that allows you to create an action plan for your business.
---
Column ideas or recommendations? Thoughts or musings that need pursuing? Contact me at amoreau@arkansasonline.com or at 501-378-3567.
SundayMonday Business on 10/13/2019
Sponsor Content