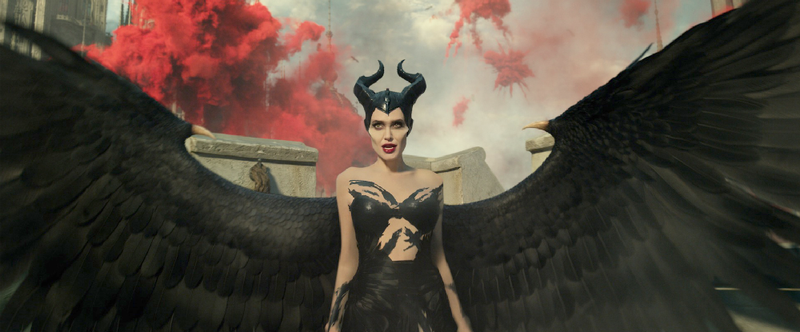 Mistress of Evil Maleficent (Angelina Jolie) would rather not engage with puny humans but suffers them for her goddaughter's sake in Disney's latest live-action fairy tale.
Maleficent: Mistress of Evil
73
Cast: Angelina Jolie, Elle Fanning, Michelle Pfeiffer, Juno Temple, Harris Dickinson, Ed Skrein, Chiwetel Ejiofor, Imelda Staunton, David Gyasi, Warwick Davis, Sam Riley, Lesley Manville
Director: Joachim Ronning
Rating: PG, for intense sequences of fantasy action/ violence and brief scary images
Running time: 1 hour, 58 minutes
Angelina Jolie clearly enjoys playing the menacing fairy Maleficent. You can see a glow in her eyes when she's about to deliver a cutting remark. It's a riot to watch her try to engage in small talk with the humans she encounters. She'd rather shoot green flames at them.
While she might be the title character, Maleficent is reduced to a supporting character in Maleficent: Mistress of Evil. While her previous 2014 movie depicted her as sympathetic and scary, the new title is misleading. She doesn't start tormenting her goddaughter Princess Aurora (Elle Fanning). Instead, director Joachim Ronning and screenwriters Linda Woolverton, Micah Fitzerman-Blue and Noah Harpster outsource the actual villainy to the monarch of a nearby kingdom.
Aurora is eager to marry Prince Philip (Harris Dickinson), but mother Queen Ingrith (Michelle Pfeiffer) hates the fairies and other woodland critters who populate Aurora's turf. Thanks to a thin script we know right away that the older ruler is shifty and manipulative. The idea of a showdown between Jolie and Pfeiffer is promising, but the two have little screen time together, and all the performers are upstaged by a relentless bacchanal of CGI (computer-generated imagery) characters.
The actresses who play the good fairies from the previous movies (Juno Temple, Lesley Manville and Imelda Staunton) have their features distorted in a way that simply seems to advertise how much the filmmakers have spent on effects. The alterations only make it harder to read any expressions the actresses might have. It also makes it harder to tell them apart. The colors of their dresses seem to be the only distinct traits each fairy has.
In the film, we learn horned fairies like Maleficent are an endangered race, though you'd never know from what's onscreen. There's a hidden kingdom that has a population of thousands of them, so hearing the characters whine about thinning ranks doesn't ring true.
Because there are few quiet or still moments in Mistress of Evil, the movie becomes more numbing than enchanting. Weddings and battles become just as cluttered and cacophonous, so following the action becomes a chore.
It would be tempting to blame Ronning and the screenwriters for visual barrage and underfed storyline, but it's easy to assume they're merely hired guns on this project. Ronning helmed the terrific Kon-Tiki, and Chiwetel Ejiofor was great as Scar in The Lion King even though he was merely providing the voice for a CGI lion. As a fairy leader, however, his face is buried behind prosthetics and horns that are almost as long as Jolie's, there's not much he can do.
It's sort of like asking Tom Brady to play blindfolded with his hands tied behind his back.
Disney has recently released videos of actresses at their theme parks who play villains like Maleficent and the Queen from Snow White. Like Jolie, they play malice with aplomb, but they don't cast any spells in front of the guests. Instead, they have better scripts to follow and are a lot more entertaining in the process.
There's nothing magical about substandard writing.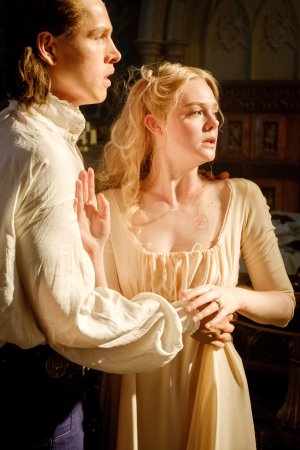 Prince Philip (Harris Dickinson) and Aurora (Elle Fanning) find things more complicated than they expected as they plan their wedding in Maleficent: Mistress of Evil.
Sponsor Content