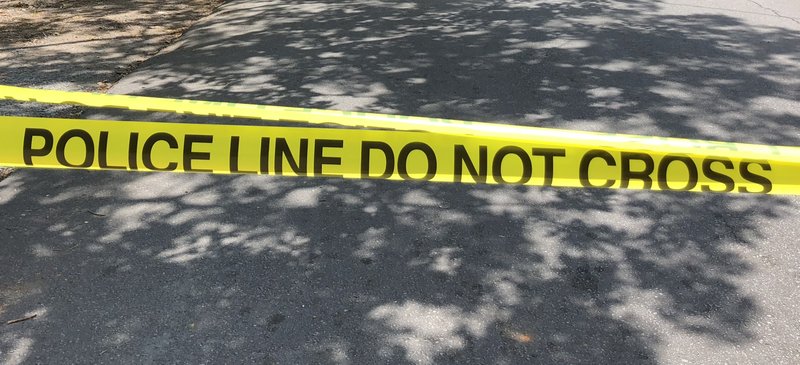 FILE — Police tape is shown in Little Rock in this 2019 file photo. ( Jeff Mitchell)
A 25-year-old man died after a shooting outside Little Rock's Twin Peaks Restaurant Saturday night, police announced Sunday morning.
A 21-year-old man has been arrested in connection with the death.
Officers were notified of the shooting after 11 p.m. Saturday. When they arrived to the 10 Shackleford Drive location, they found Kentarius Scott suffering from an apparent gunshot wound, a news release states. Medical personnel responded to the scene and pronounced Scott dead.
Homicide detectives began an investigation, seeking evidence and witnesses. They also worked with restaurant management to obtain surveillance video. Detectives were informed of a disagreement between Scott and Darean Moore, the release states.
The release further states that Scott walked outside the restaurant, and Moore reportedly shot him and fled the area on foot. Detectives learned that Moore took a taxi from the area to a North Little Rock gas station, according to the release.
Moore was located at the gas station attempting to conceal himself in the parking lot, the release states.
Moore was being held in the Pulaski County jail on a first-degree murder charge Sunday, authorities said.
Sponsor Content