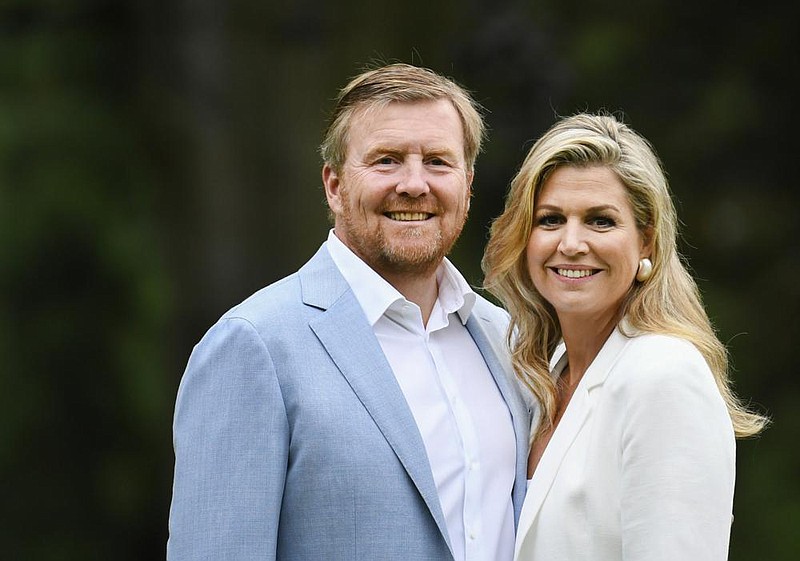 Netherlands' King Willem-Alexander and Queen Maxima pose in the garden of royal palace Huis ten Bosch in The Hague, Netherlands, Friday, July 17, 2020, during an official photo session at the start of the summer holiday. (Piroschka van de Wouw, Pool via AP)
The Dutch royal couple was back in the Netherlands on Saturday after a vacation trip to Greece had to be abandoned because of an uproar back home, where people are urged to stay at home as much as possible. King Willem-Alexander and Queen Maxima said in a statement that they saw the reactions of people, "which are intense, and they touch us." As a result, they said they would cancel the rest of their vacation. "Let there be no doubt: To beat the COVID-19 virus it is necessary to follow the rules. The discussion caused by our vacation does not contribute to that." The seven-day rolling average of daily new cases in the Netherlands has more than doubled over the past two weeks, to 42 cases per 100,000 people on Friday. Dutch bars and restaurants were closed as of Wednesday as part of a partial lockdown that will last at least four weeks to counter the sustained surge in coronavirus cases across the country. Prime Minister Mark Rutte said that the nation needed to move a step closer to a full lockdown because otherwise hospitals would become so overburdened that people with other urgent needs would be unable to get treatment. "We have to be tougher on ourselves," Rutte said in an address to the nation. A royal vacation during the partial lockdown countered such advice. "The vacation shows the wide gap between the king and society," headlined the public broadcaster NOS.
[CORONAVIRUS: Click here for our complete coverage » arkansasonline.com/coronavirus]
"Cheer" star Jerry Harris will remain in jail while awaiting trial on child-pornography charges, a federal judge in Chicago said Friday. Attorneys for Harris, who appears in the Netflix documentary series, had asked that he be released and confined at home under strict conditions. But a judge said evidence offered by prosecutors "overwhelmingly supports detention." U.S. Magistrate Judge Heather McShain said it would be "virtually impossible" to ensure Harris doesn't use the internet. Harris, 21, of Naperville, Ill., was charged in September with producing child pornography. Harris admitted to FBI agents that he had asked a teenager to send him photos and videos of the boy's genitals and buttocks on Snapchat, according to a criminal complaint filed by prosecutors. He also admitted to requesting and receiving photographs of 10 to 15 other children, according to the complaint. Four women had promised to monitor Harris if he were released from jail. But McShain said Harris would remain locked up. "Upon learning of the investigation, [Harris] dumped his cellphone, obtained a new cellphone and continued with his same course of conduct," McShain said. "That reveals behavior that the defendant cannot or is unwilling to control." "Cheer" follows the competitive cheerleading team at Navarro College in Corsicana, Texas.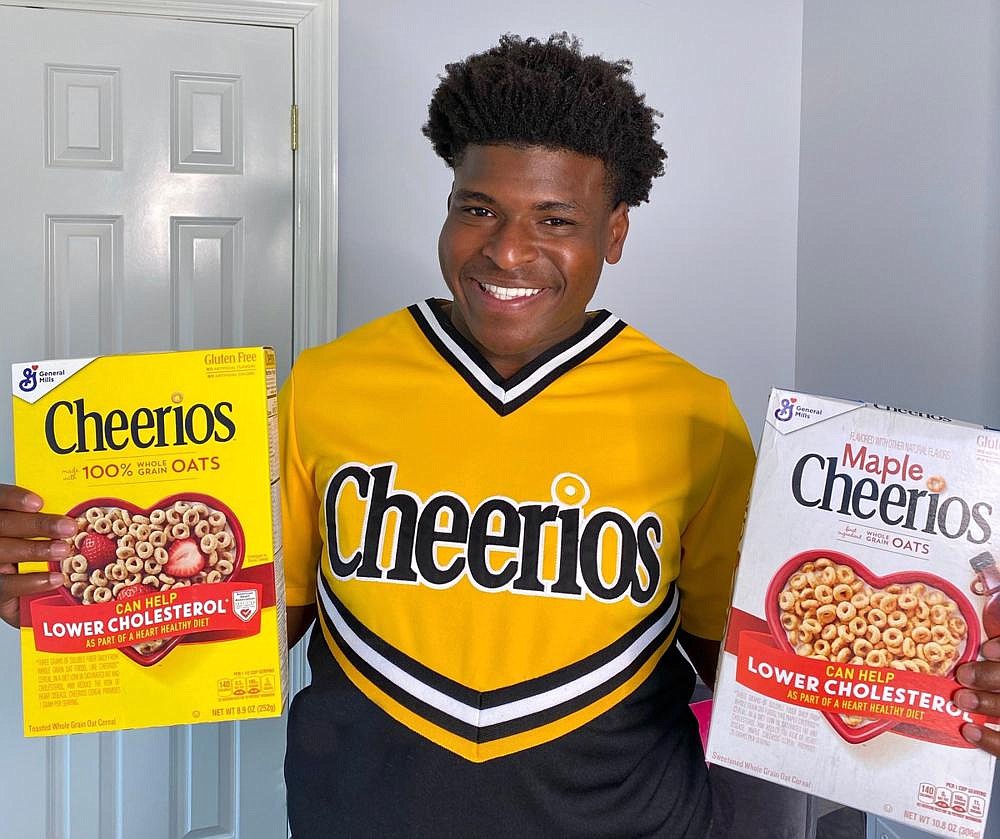 Sponsor Content