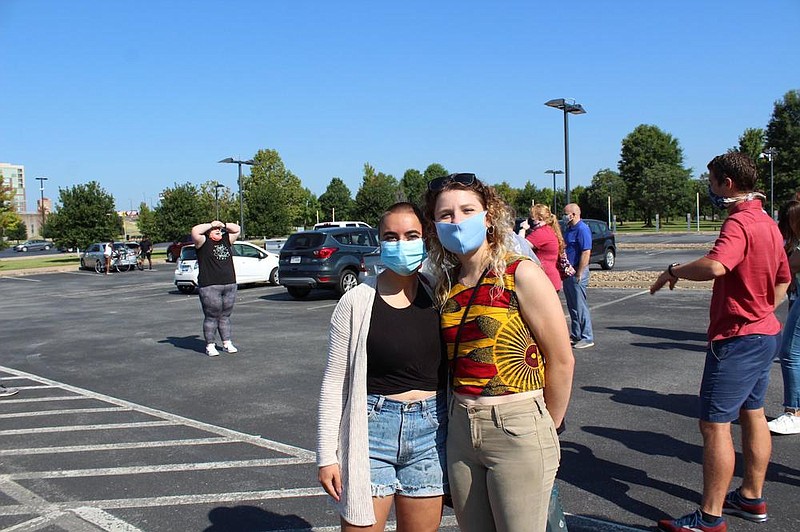 Emily Fendley of Monticello and Elizabeth Bloom of Philiadelphia (Arkansas Democrat-Gaette/Rachel O'Neal)
The University of Arkansas Clinton School of Public Service welcomed its new class of students with a walking tour of the city Aug. 21.
The 45 new students will work to obtain a Master of Public Service degree. The school was first in the nation to offer that degree. Since opening in 2004, the school has attracted students from more than 40 countries and 200 universities. This year's class hails from as close as Little Rock to as far away as Ghana and Nigeria.
Gallery: Clinton School Welcomes Students
[Gallery not loading above? Click here for more photos » arkansasonline.com/913clinton/]
Throughout their time at the Clinton School, students will work on public service projects within their particular public service interests.
Sponsor Content