ANAHEIM, Calif. -- David Fletcher agreed to a five-year, $26 million contract with the Angels on Thursday, capping his rise from an unheralded infield prospect to a key figure in Los Angeles' future.
The Angels announced the deal with their homegrown talent before taking the field for their season opener against the Chicago White Sox with Fletcher batting leadoff and playing second base.
Fletcher, who would have been eligible for arbitration for the first time after this season, agreed to a new deal that stretches through his arbitration years and across his first two potential seasons of free agency. The contract could be worth up to $41 million because it includes two club options worth $8 million in 2026 and $8.5 million in 2027.
"It's exciting to me to know I'm going to be playing at home for a while now," Fletcher said. "I wouldn't want to be anywhere else. Ideally, if it was up to me, I'd play here my whole career, and I have a lot of work to do to make that happen, but I'm excited."
Fletcher is a former sixth-round pick who was born and raised in Orange County before playing at Loyola Marymount. Once considered a fringe major league prospect, he has relentlessly played his way into a starting job at second base and an important role in the Angels' lineup since his debut in 2018.
The deal is a sign of new Angels General Manager Perry Minasian's belief in Fletcher, who became just the fifth player with a financial commitment from the team beyond the current season. Only Mike Trout, Anthony Rendon and Fletcher are signed beyond 2022.
"The guy is from the area, and he's what we want to be about," Minasian said. "Before I took this job, I watched a lot of video, and obviously there's some big-name guys on this team, and the guy that stood out over and over again was Fletch."
Fletcher is a career .292 hitter with 10 home runs and 92 RBI in his three big league seasons, frequently serving as the Angels' leadoff hitter in that stretch.
DODGERS
Home run turns into out
DENVER -- Cody Bellinger hit a home run -- and was called out before he could finish his trot.
An honest mistake on a bizarre play for Bellinger, Justin Turner and the defending champion Los Angeles Dodgers in their season opener Thursday against the Colorado Rockies.
Bellinger lined what appeared to be a two-run home run to left-center in the third inning -- a ball that hit off the glove of outfielder Raimel Tapia and bounded over the fence.
Turner was on first base at the time and believed the ball was caught. He retreated back to the bag, and Bellinger passed him in the confusion, prompting umpires to call him out. Dodgers Manager Dave Roberts briefly came out of the dugout to discuss the call.
Turner was allowed to jog home, and Bellinger was officially credited with a single and an RBI --- but no home run.
ROCKIES
Chacin agrees to return
DENVER -- The Colorado Rockies brought back Jhoulys Chacin, agreeing to a one-year deal with the right-hander on the eve of opening day.
He was added to the active roster before the opener Thursday against the defending champion Los Angeles Dodgers at Coors Field.
Chacin spent the first six years of his major league career in Colorado (2009-14) after being signed by the Rockies on Sept. 27, 2004, as a nondrafted international free agent. He ranks ninth in franchise history in innings pitched (672.0), games started (109) and strikeouts (514). He's also 10th with 38 wins.
"I've never been scared to pitch at Coors Field," said Chacín, who has a career 4.22 ERA at the hitter friendly park. "That's something I always want to show and prove."
The 33-year-old bounced around after his tenure with the Rockies. He spent time with Arizona, Atlanta, Los Angeles Angels, San Diego, Milwaukee, Boston and had another brief stint with the Braves last season. Over 257 games, including 226 starts, he has a 78-87 record with a 4.04 ERA.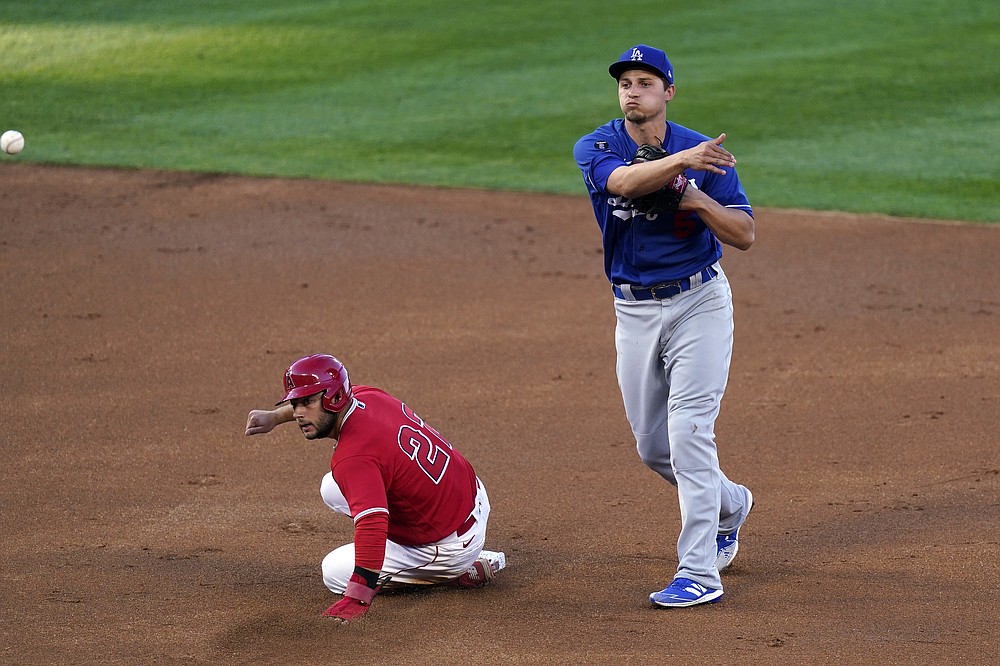 Los Angeles Angels' David Fletcher, left, is forced out at second as Los Angeles Dodgers shortstop Corey Seager attempts to throw out Jared Walsh at first during the first inning of a spring training exhibition baseball game Sunday, March 28, 2021, in Anaheim, Calif. Walsh was safe at first on the play. (AP Photo/Mark J. Terrill)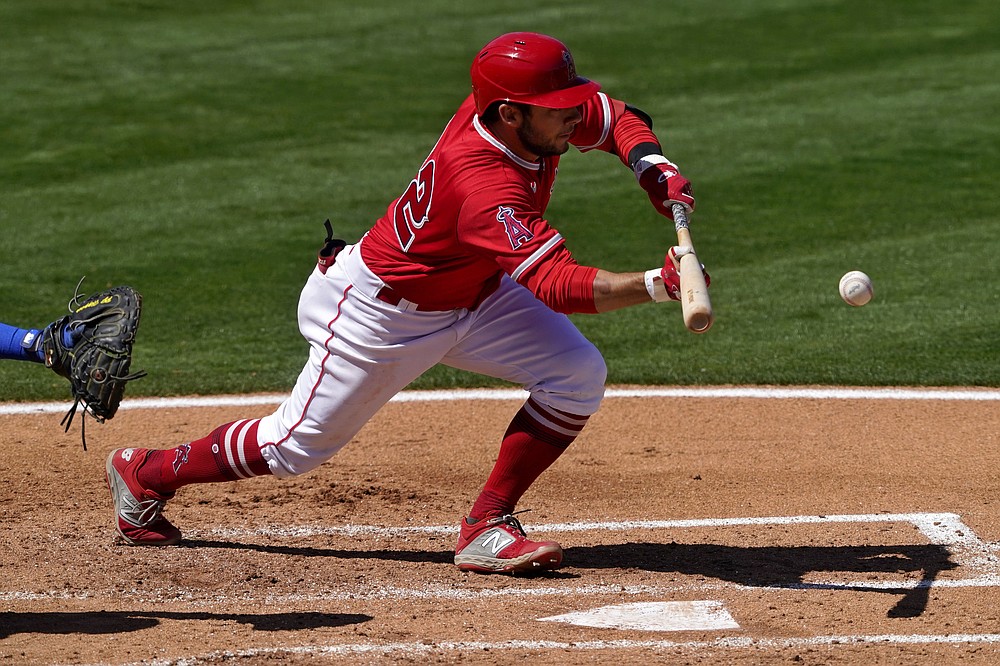 Los Angeles Angels' David Fletcher sacrifice bunts during the second inning of a spring training baseball game against the Chicago Cubs, Monday, March 22, 2021, in Tempe, Ariz. (AP Photo/Matt York)
Los Angeles Angels' David Fletcher fields a base hit by Oakland Athletics' Elvis Andrus during the third inning of a spring training baseball game, Saturday, March 20, 2021, in Tempe, Ariz. (AP Photo/Matt York)
Los Angeles Angels' David Fletcher follows through on a double against the Oakland Athletics during the first inning of a spring training baseball game, Saturday, March 20, 2021, in Tempe, Ariz. (AP Photo/Matt York)