Book club was at my house today to discuss The Seven Husbands of Evelyn Hugo by Taylor Jenkins Reid.
It was an easy read with a lot of topics to discuss. This is the story of a fictional Hollywood legendary actress and the roles she played in her life to achieve success. She was a woman living in a man's world, but playing hardball. It covered a lot of territory. Evelyn started life in a precarious home life. Her mother built up the image of stardom in Hollywood as the Holy Grail. When her mother dies unexpectedly, Evelyn has to make it on her own with very limited resources. Her one saving grace is her grit and determination, and the fact that she was drop-dead gorgeous. The book is a tell-all from her perspective. She is nearing the end of her life, and she picks a young reporter to be her muse. There are a few unexpected twists throughout the book. While I was reading it, I tried to identify real life actresses from that era. I think she was a composite of Elizabeth Taylor, Marilyn Monroe and Rita Hayworth. They basically had a public persona, and a private one. We think so much has changed, but Clay and I are watching the series The Morning Show, a fictionalized version of the Matt Lauer Story and the Today Show. Times haven't changed all that much, if this is realistic. It is not an easy life path for fame and glory.
We all liked the book, actually more than I thought we would.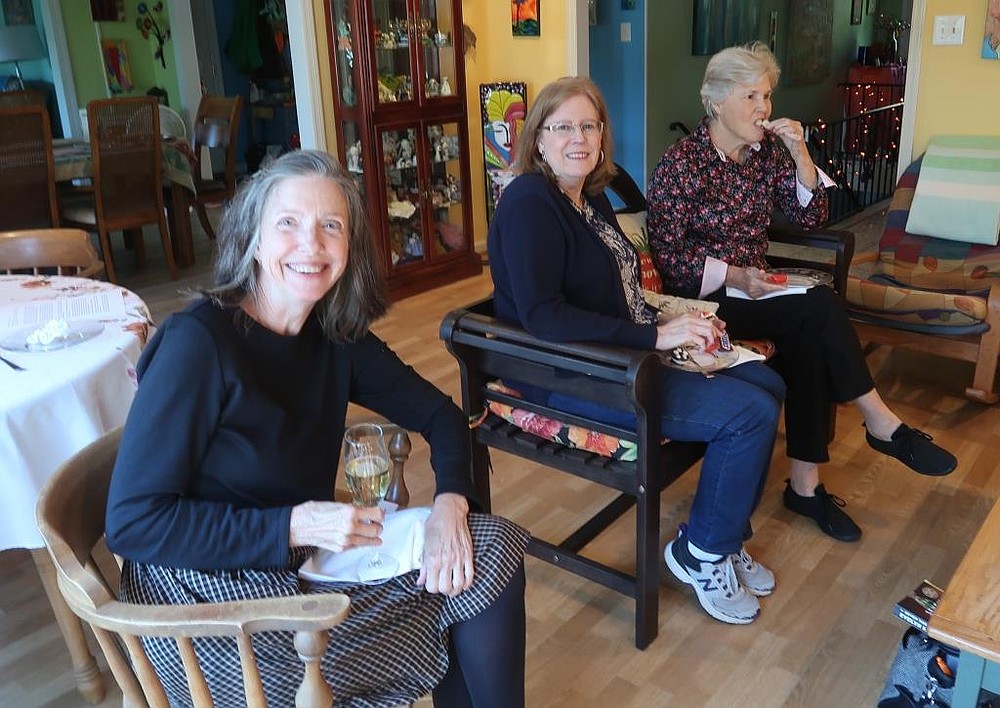 It came in with a unanimous 4 rating.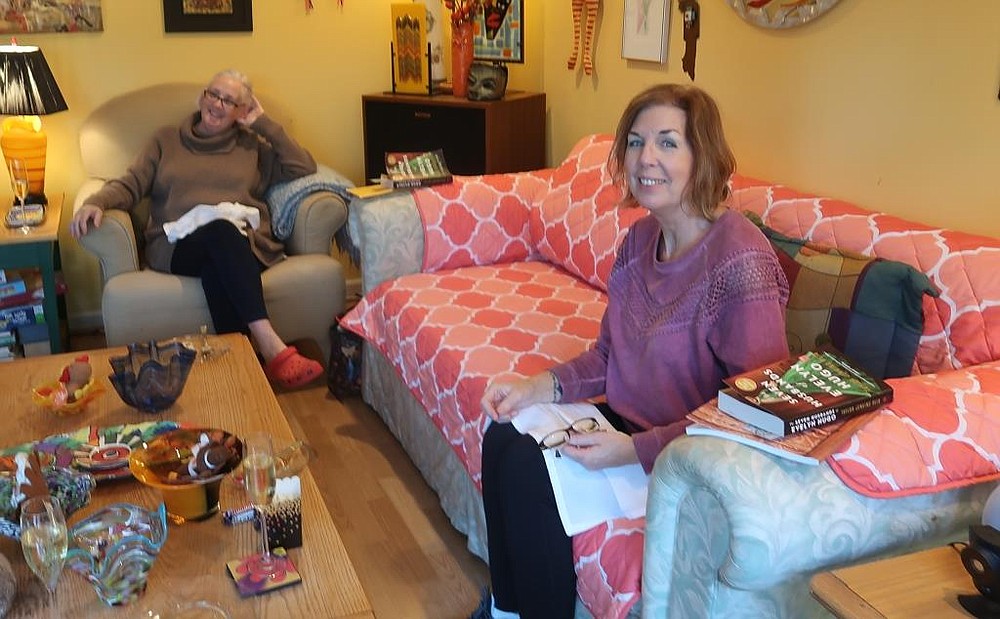 And it still generated a lot of discussion.
You know me, I like to have food that matches the theme of the book when it is my turn for book club.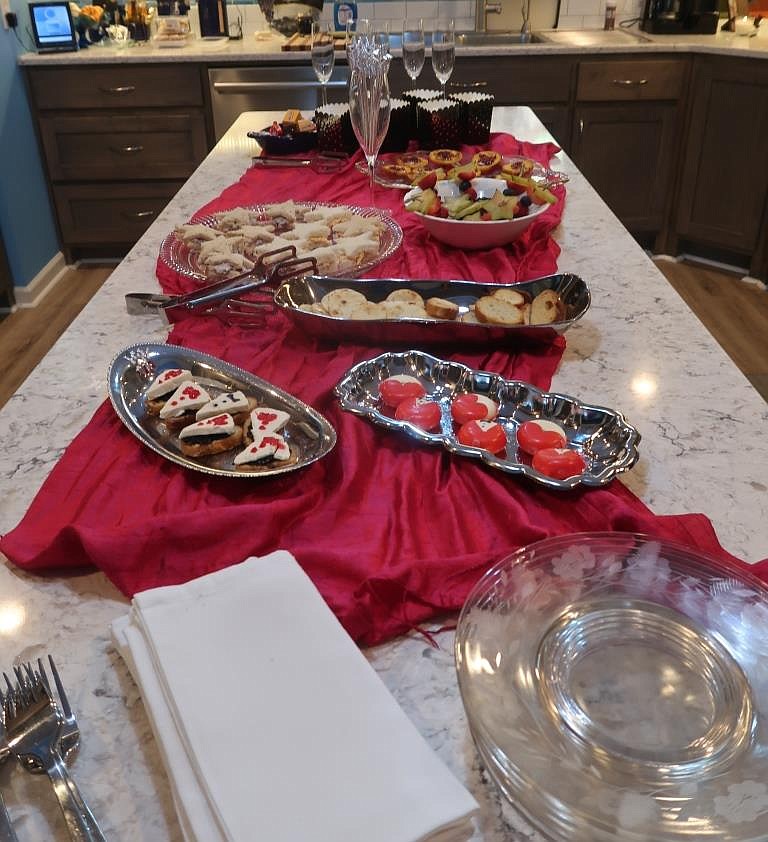 Going with the movie/Hollywood theme, I served popcorn and candy,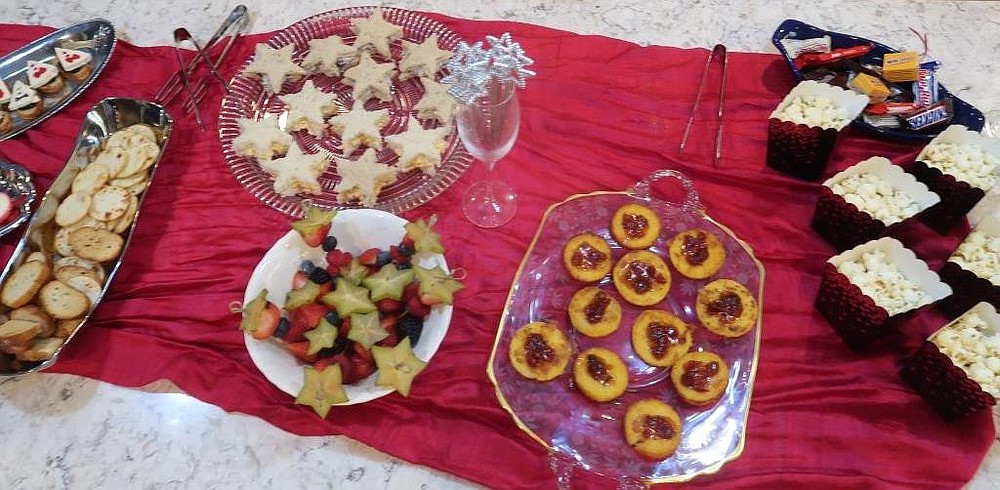 plus star shaped pimento cheese and chicken salad sandwiches. Tuxedo and ball gown baby bell cheese, tuxedo cheese and crackers,
star fruit fruit salad, champagne jello shots, and movie reel ice cream sandwiches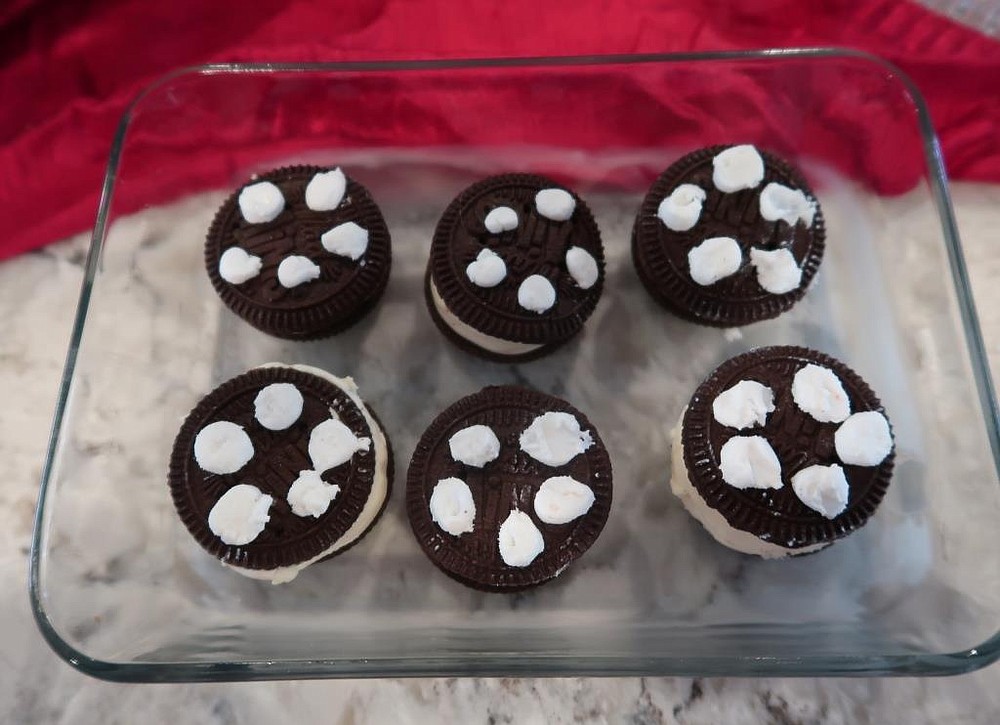 and tuxedo scones, plus flutes of champagne. I think I had as much fun making it all as people had eating it.
It was an extremely fun day. I am so glad I am surrounded by friends who love to read.

What have you been reading? I read the newest Jack Reacher, another couple of Cork O'Conner books, another Linda Castillo book, and The Sweetness of Water. I am almost finished with the Louise Penny book, The Madness of Crowds. I adore her writing. I can't wait to read the next one she wrote with Hillary Clinton. So many books, so little time!