William Gerald Duvall Sr.
Mayflower, AR, 1929 - 2010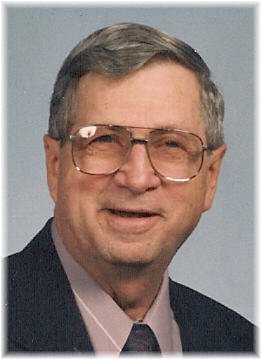 William Gerald Duvall Sr., 81, of Mayflower, passed away Thursday, Aug. 5, 2010. He was born March 1, 1929, in Bloomington, Ill., to the late William Parker Duvall and Helen (Baxter) Duvall. He was also preceded in death by a son, Charles Michael Duvall, and a brother, Richard Baxter Duvall. Mr. Duvall earned his B.A. from Illinois Wesleyan University and M.A. from Illinois State University. He was a psychologist and member of St. Peter's Episcopal Church in Conway. He was a member of the Kiwanis Club, Arkansas Governor's Commission on People with Disabilities, a board member at Bethlehem House, on the City Council in Mayflower, a CASA advocate, and a prison correspondent. Mr. Duvall was very involved in Boy Scouts as a youth and later became a leader where he instilled the tradition to his children. His special interests included a fascination with trains and watching science programs. He loved to travel west with his wife, reading, technology, as well as a love of dogs and other animals, especially his dog "Princess." He is survived by his wife of 28 years, Dorothy (Kopp) Duvall; three sons, William Gerald "Bill" Duvall Jr. of Conway, Jon David Duvall of Mayflower and Dr. Noel H. Bell of Austin, Texas; one daughter, Rebecca Ellis and husband Gary of San Jose, Calif.; four grandchildren, Kristin Nicole Duvall of Woodlands, Texas, Jessica Marie LaRue of Houston, Texas, Aurora Bell, August Bell, both of Austin; a sister-in-law, Judith Duvall of Wilmington, Ill.; and a special person whom he loved like a daughter, Jen See Moorman and husband Carey and their children, Sebastian and Isaac Moorman, all of Melbourne, Fla. He was a servant of the people and brought light to people's dark lives. A memorial service will be held on Saturday, Aug. 14 at 10 a.m. at St. Peter's Episcopal Church. In lieu of flowers, memorials may be made to St. Peter's Episcopal Church, CASA, Bethlehem House, or the charity of the donor's choice. Arrangements are by Roller-McNutt Funeral Home in Conway. Online guest book: www.rollerfuneralhomes.com.
Published August 8, 2010
OBITUARY SUBMITTED BY:
Roller-McNutt / Conway
8th and Vine, P.O. Box 249, Conway, AR
Phone: 501-374-2731