William Brooks Clower Jr.
Fayetteville, AR, 1957 - 2010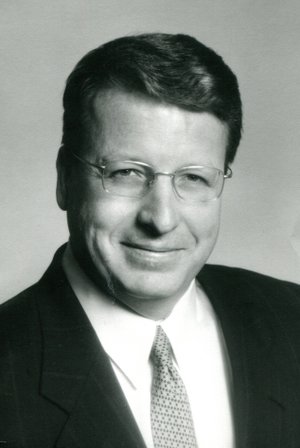 William (Brooks) Clower Jr. passed from this life Aug. 5, 2010. He was 52 years old. He was born into this world to William B Clower Sr. and Janet Griffith Clower Oct. 2, 1957. Brooks was reared in Fayetteville, Ark., where he attended Fayetteville High School. He was a member of the Fayetteville High football and track teams. Considered an outstanding athlete, he excelled at his position of power fullback, earning him the nickname "Power Clower." After graduating from Fayetteville High, he attended the University of Arkansas in Fayetteville, where he received his bachelors degree in geology. Following his bachelors degree, he pursued a masters in geology, while at the same time pursuing his Juris Doctor. He completed both his masters degree and his Juris Doctor during his final year of law school. He then was employed by Southwestern Energy Company where he became senior attorney during his 15 year tenure. His opinion was highly regarded by his peers in the oil and gas industry across the South and Midwest. In 2001 he was recognized for his outstanding service as chair of the Natural Resource Law Section. After briefly considering a move to Houston, Texas, with Southwestern Energy Company (legal department), he chose to stay in Arkansas in order to be close to his family and his beloved Alma mater. He was then employed by Wal-Mart legal department as an environmental/real estate attorney. He covered a vast territory and worked in a very determined and honorable manner until his resignation in 2003. As a member of Central United Methodist Church, he served his church as a Sunday school teacher and as a committed usher. He was also active in various community organizations and events, as well as a dedicated little league baseball coach. He particularly loved and embraced his geological background. Many of his family vacations were dedicated to educating his children and his wife of various geological structures around the western part of the country and the Ozark hills. His unconditional love for his family far surpassed any accomplishment of his life, tangible or educational. Mentors of his life include, primarily, his father, William Brooks Clower Sr. and Dr. Walter Manger of the University of Arkansas. He is preceded in death by his father William Brooks Clower Sr. He is survived by his mother Janet Clower, his best friend, Leigh Clower, as well as their two children William Brooks Clower III and Evan Asbury Clower. He is also survived by his two beloved sisters Nancy Clower and Anne Clower. Visitation will be 5 p.m. – 7 p.m. Tuesday, Aug. 10, 2010 at Moore's Chapel. Memorial service will be 2 p.m. Wednesday, Aug. 11, 2010 at Central United Methodist Church in Fayetteville under the direction of Moore's Chapel in Fayetteville. Honorary pallbearers will be Bill "Hap" Hairston, Read Hudson, Dr. Walter Manger, Web Darling, William Brooks Clower III, Hugh Kincaid, Kim Agee, Bill Murry and Dr. Paul Nolan. In lieu of flowers the family asks that donations be made to the University of Arkansas Geology Department, 113 Ozark Hall, Fayetteville, Ark., 72701, and Central United Methodist Church, 6 West Dickson, Fayetteville, Ark., 72703. To place an online tribute visit www.mooresfuneralchapel.com.
Published August 9, 2010
OBITUARY SUBMITTED BY:
Moore Chapel
206 West Center Street, P.O. Box 1149, Fayetteville, AR
Phone: 479-442-7314