Christopher John Waller
Springdale, AR, 1978 - 2010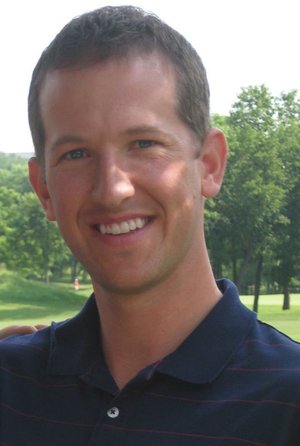 Christopher John Waller, a resident of Springdale, Ark., was born July 22, 1978 in Branson, Mo., a son of Allan J. and Martha L. (Miller) Waller. He departed this life Thursday, December 2, 2010 in Dry Fork, Ark., at the age of 32. Chris loved being a father to his three wonderful children. He was an active member of the First United Methodist Church in Springdale, Arkansas. He enjoyed playing golf with his buddies and spending time with his family and friends. He graduated from Branson High School and went on to receive a Bachelor's in Mathematics from College of the Ozarks in 2001. He furthered his education graduating from the University of Arkansas in 2004 with a degree in Civil Engineering. In 2000 and 2001 he received the NAIA Academic All-American Award. He also received the NAIA A.O. Duer Award in 2000. Also, while at College of the Ozarks he helped organize convocations for National leaders such as Colin Powell and Gerald Ford. In 2004 he received the outstanding Senior Award from the University Of Arkansas Department of Civil Engineering. He was a member of the American Society of Civil Engineers and the Springdale Rotary Club. He was also Co-Chairman for the Kampaign for Kids (Arkansas Children's Hospital) in 2009. Chris passed the Professional Engineering Exam in 2009 to become a professional engineer.
On August 16, 2003 he was united in marriage with Stacy Stafford who survives him of the home. He is also survived by three children, son Stafford John Waller, daughter, Reese Warren Waller, son, Miller Logan Waller all of Springdale, Ark.; parents, Al and Marty Waller of Branson, Mo.; one brother, Matt Waller and wife Valerie of San Francisco, Calif.; maternal grandfather, John Miller of Glasgow, Kan.; and a host of other family and friends. He is preceded by maternal grandmother, Delores Miller, paternal grandparents, Mercedes and John Waller.
Visitation was held from 5:30-7:30 p.m., Tuesday, December 7, 2010 at the First United Methodist Church in Springdale, Ark. Funeral Services will be 10 a.m., Wednesday, December 8, 2010 at the First United Methodist Church in Springdale, Ark. with Reverend David Freeman officiating. Interment will follow at New Home Cemetery in Green Forest, Ark. at 3 p.m. under the direction of Nelson Funeral Service, Inc. In lieu of flowers, donations may be made to the College of the Ozarks Scholarship Fund, P.O. Box 17, Point Lookout, Mo. 65726 or Arkansas Childrens Hospital, P.O. Box 2222, Little Rock, Ark. 72203. Online condolences may be sent to the family at nelsonfuneral.com.
Published December 8, 2010