Fred F. Kadlubar
White Hall, AR, 1946 - 2010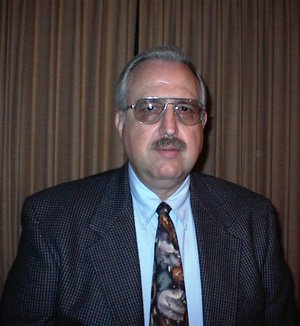 Dr. Fred F. Kadlubar, 64, of White Hall, passed away Saturday, December 4, 2010. He was born March 1, 1946 in Dallas, Texas to the late Frank and Esther Retchek Kadlubar. He was a Professor at the University of Arkansas Medical School and had retired from NCTR. He was a member of St. Joseph Catholic Church. Dr. Kadlubar received his Bachelors Degree in Chemistry at the University of Dallas in Dallas, Texas, his PhD from the University of Texas at Austin, and his Postdoctoral fellowship at McArdle Cancer Center at the University of Wisconsin. He was a member of the American Association for Cancer Research (AACR), Co-founder of the Molecular Epidemiology Working group at AACR, and a member of the National Rifle Association.
He is preceded in death by his parents, and his first wife, Angela Darling Kadlubar in 2001. Survivors are his wife, Susan Treat Kadlubar, whom he married on September 10, 2005; sons, Ben (Shanna) Kadlubar of White Hall, Stephen (Felicia) Kadlubar of Greenbrier, Ark.; step-daughters, Jennifer Weeks of White Hall and Elizabeth Arrowood of Gassville, Ark.; brother, John (Jill) Kadlubar of Colorado; aunt, Martha Bruegging of Texas; grandchildren, Lucy and Eithan Kadlubar, Benjamin, Graham, and Jacob Weeks, Matthew Johnson, and Jack Arrowood.
Mass of Christian Burial will be at 10 a.m., Thursday at St. Joseph Catholic Church with Father Warren Harvey. Visitation will be from 6 to 8 p.m., Wednesday at the funeral home. The family will be at their home in White Hall. Memorial may be made to the Winthrop P. Rockefeller Cancer Institute, 4301 West Markham Suite 623, Little Rock, Ark. 72205. Burial will be in Graceland Cemetery by Cranford Funeral Home of White Hall (www.cranfordfh.com).
Published December 8, 2010