Nancy Kelly
Helena-West Helena, AR, 1927 - 2010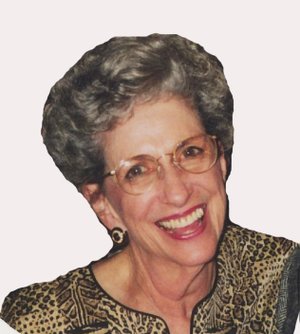 Nancy Kelly, 83, a longtime Helena, Ark. resident departed from her earthly life peacefully on Dec. 16, 2010, at Walnut Grove Nursing and Rehab in Springdale, Ark., where she lived her final couple of years. She was born Oct. 17, 1927 in Heath Springs, S.C., as the only child to the late Robert Simeon Huey and Nannie Maye Stewart Huey.
Nancy was raised in Mt. Pleasant, Tenn, where she graduated from Hay Long High School in 1945. She graduated Agnes Scott College in Decatur, Ga. in 1949. Nancy moved to Helena as an Education Assistant for First Presbyterian. Nancy was a member of First Presbyterian Church Helena, Ark. where she served as deacon for 15 years. She taught 5th grade at Helena Elementary School until retiring.
Nancy was preceded in death by her loving husband of 56 years, Mayor Thad R, Kelly, Jr. Nancy will be remembered for her laughter, energy, commitment to church, and unconditional love for her family. She is survived by five children. Thad R. Kelly, III (Peggy), Robert Huey Kelly (Linda), both of Fayetteville, Nancy Kelly Hornor (Jack) of Helena, Bonnie Kelly Newman (Bart) of Hot Springs, Martha Kelly Howe (Jim) of Flower Mound, Texas. Her eleven grandchildren are Lissa Kelly, Nathan Broome, Sara Broome, John Hornor III, Martha Hornor, Bart Newman, Jr., Claire Lieblong, Will Newman, Jamie Howe, III, Virginia Howe, and Kelly Howe.
Funeral services will be held at First Presbyterian Church, Helena on Saturday, Dec. 18 at 2 p.m. with burial to immediately follow at Maple Hill Cemetery. Memorial donations in lieu of flowers can be made to the charity of your choice or to Helena-West Helena area churches. Services will be directed by Roller-Citizens Funeral Home, West Helena, (870) 572-2571. Online guest book www.rollerfuneralhomes.com.
Published December 18, 2010