Donna Lorraine Funk
Benton, AR, 1944 - 2010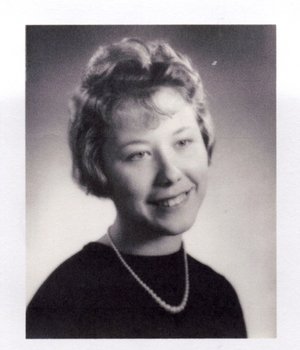 Donna Lorraine Funk, 66, Benton, passed away on December 13, 2010. She is survived by her mother Lorraine Bean, of Maumelle, Arkansas; brother Terry Robert Bean, Little Rock; husband of 44 years, Raymond Allen Funk of Mobile, Alabama as well as three children; Kathleen Louise, Robert Allen, wife Misty all of Lewisville, Texas, William Michael, wife Jie Ae of Redondo Beach, California; four grandchildren, Sabrina Marie, Tristan Richard, Jie Na Brianna, and Brandon Allen.
As a housewife, she supported military events/causes spanning 26 years of Ray's active duty service, as well as raising three children on her own for a year while Ray was overseas involved in conflict during the Vietnam War. They moved around the U.S. and abroad, while living at Little Rock Air Force Base, Arkansas; Blytheville Air Force Base, Arkansas; Andrews Air Force Base, Maryland; Mildenhall and Lakenheath Air Force Bases, the United Kingdom; and finally at Barksdale Air Force Base, Louisiana, retiring in 1989.
While Ray was on active duty in the United State Air Force, Donna volunteered at Family Services, easing the hardship of military personnel while transitioning from duty stations in the U.S. and abroad. In her latter years, she was a devoted member of TOPS (Take Off Pounds Sensibly) and was extremely proud of her 2nd place finish for the most weight loss in the state of Alabama for 2008.
Donna should be remembered for what she loved the most...her family and her country. She has state numerous times that her proudest moments in life have been her family and raising her children. She will be in our thoughts and prayers.
Published December 21, 2010