Thelma Helen Gamble Hammonds
Helena-West Helena, AR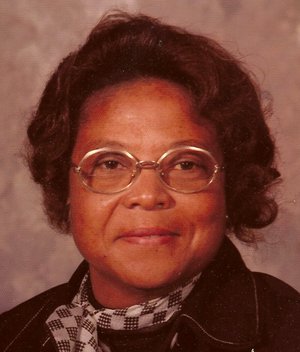 Thelma Helen Gamble Hammonds, age 82, passed on Saturday, July 10, at the Helena Regional Medical Center, after a prolonged illness. She died peacefully in her sleep. Thelma was a retired educator who taught for over 42 years in the state of Arkansas, primarily in the Helena-West Helena School District. She was a community and volunteer activist, youth and church leader, local historian, and founder of several organizations. She was instrumental in obtaining the National Registry of Historic Places and National Historic Landmark designations for Centennial M.B. Church in Helena. Thelma was married for 60 years to Elton.
She has two daughters, Phyllis and Adrian L. Watkins and two beloved grand children, Dennis Elton and Sadie Thelma Watkins.
To celebrate her life and legacy, the following events will occur. On Friday, July 16, a Wake will occur at Pettis Memorial CME Church, from 5 p.m. to 7 p.m. A special program featuring family and friends will begin at 6 p.m. On Saturday, July 17, the family will host a Funeral Processional at 10 a.m. which will leave from her West Helena home. This Processional will pause at Thelma's favorite places such as the schools where she taught, Wal-Mart, her former homes, Cherry and Walnut Streets where she shopped, dined and danced and historic Centennial Missionary Baptist Church, her former church. Funeral services will occur at 11:30 a.m. at Pettis Memorial C.M.E. Church. Thelma's Interment will be held at Oak Grove Cemetery. Services are entrusted to the Jackson and Highley Funeral Home.
Published July 16, 2010