Gregory Louis Yeatman
Little Rock, AR, 1958 - 2010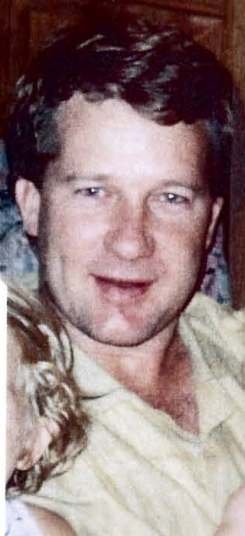 Gregory Louis Yeatman, of Little Rock died Monday, July 19, 2010, at the age of 52, following a six-month heroically-fought battle with cancer. He was born February 4, 1958, in Fayetteville, Arkansas, and was the son of Janice Ross Yeatman of Little Rock, and the late Robert Louie Yeatman. Greg was a life-long resident of Little Rock, except for his extensive travels and adventures throughout the world. Greg was an honor graduate from Parkview High School in 1976, where he was a Student Council leader, a debate team contender, and on the tennis team. He was an Eagle Scout, an Explorer Scout, and a member of the Quapaw Council Order of the Arrow. During the summers of his high school years, Greg worked for the Youth Conservation Corps at Mt. Magazine, and was a guide at Philmont Scout Ranch in Cimarron, New Mexico. Following graduation from high school, Greg attended Southwestern College (now Rhodes) in Memphis, Tennessee, where he was awarded the Outstanding Sophomore distinction and graduated with a Bachelor's Degree in Economics. He then attended Georgia Tech University, where he earned his Bachelor's Degree in Civil Engineering. Following graduation from Georgia Tech, Greg worked for Garver and Garver Engineers in Little Rock and became a Professional Engineer, before becoming engaged to the former Virginia Marr of Memphis, Tennessee. Greg accepted an engineering position with the American Samoan Government, and he and Virginia lived in Pago Pago, Samoa until 1985. After traveling extensively, to Australia, New Zealand and Nepal, Greg and Virginia returned to make Little Rock their home. Greg then worked for an environmental waste disposal company, before obtaining his law degree from the University of Arkansas School of Law at Little Rock. He practiced law with Chisenhall, Nestrud & Julian, then was a founding partner with the firm of James, Yeatman & Sherman, and later founded his own law firm of Yeatman & Associates, where he specialized in environmental related legal work. He oversaw the acquisition and implementation of numerous facilities of Waste Management Incorporated and was recognized as an expert in the area of environmentally-safe waste product disposal. Greg was a life-long supporter of the Boy Scouts of America, serving as Scout Master for his son Chris's troop and on the Board of the Quapaw Council for a number of years. Following in his father's footsteps, Greg was an avid outdoorsman and hunter. He raised his children upon that same tradition, teaching both to duck hunt at a very early age at his beloved Crockett's Bluff duck club. At his urging, his family also enjoyed many camping, canoeing, mountain climbing and hiking trips in the Arkansas Ozark and Ouachita Mountains, the Colorado Rockies, and the Appalachian Mountains. Another fond family get-away was the remote island of Man-o-War Cay, in the Bahamian Abaco Islands.
Greg was preceded in death by his father, Robert Louie Yeatman, and his grandparents, Harvey and Sally Ross and Loua and Lydia Yeatman of Crossett, Arkansas. He is survived by Virginia Marr Yeatman and his children, Carrie Ellen Yeatman and Christopher Louis Yeatman, of Little Rock; his sister, Dana Yeatman Baldwin and her husband Pat of Tulsa; his brother, Ross A. Yeatman and his wife Holly of Fayetteville; and nephew, Jake Baldwin and niece Katie Yeatman. He is also survived by his special family, Graves and Cheryl Hearnsberger, and their daughters Allie and Erin.
Plans for a memorial service are pending and will be announced as soon as possible. The family requests that in lieu of flowers, memorials be made to Arkansas Hospice Foundation, 5800 West 12th Street, Little Rock, Ark. 72204 or at www.arkansashospice.org. Arrangements are being handled by Ruebel Funeral Home.www.ruebelfuneralhome.com.
Published July 21, 2010
OBITUARY SUBMITTED BY:
Ruebel Funeral Home
6313 West Markham Street, Little Rock, AR
Phone: 501-666-0123
http://www.ruebelfuneralhome.com