Jeralin Everett Dean
England, AR, 1926 - 2010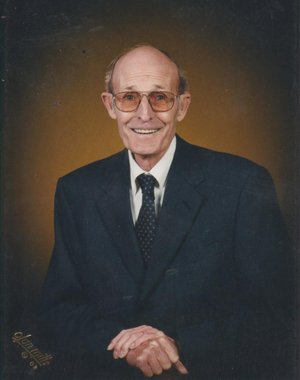 Jeralin Everett Dean, 83, went to be with the Lord June 8, 2010. To many, he was known as J-Boy. He was born in England September 27, 1926 to the late Arthur and Maude White Dean.
Also, preceding Mr. Dean in death are three brothers and three sisters. Surviving Mr. Dean is his wife Betty Dean, son, Mike Dean of England, daughters, Susan (Jack) Kelsey of Little Rock and Christy (Michael) Mashburn of England, four grandchildren, Kellie Clement, Derek Kelsey, Micha Mashburn and Kimber Mashburn.
Mr. Dean was a member of Landmark Baptist Church for 57 years, was a Mason, 32nd Degree, loved to quail hunt with friends Quinton Palmer and Morris Hallum, he enjoyed playing golf and playing cards with dear friends Tiny and Brooks Minton, riding horses, and enjoyed helping his youngest daughter, Christy get her motorcycle unstuck in Buckshot while in Mississippi and also loved to hear Christy's bird Taz pray and sing gospel music.
Visitation will be Wednesday June 9 from 6-8 p.m. at Wilson Funeral Home in England. Funeral service also at Wilson Funeral Home is Thursday, June10th at 10 a.m. Burial will follow at Mulberry Cemetery. To view an online obituary go to www.wilsonfhengland.info.
Published June 10, 2010