Bill J. Stringfellow
Fordyce, AR, 1941 - 2010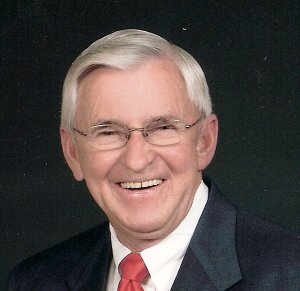 Bill J. Stringfellow, 69 of Fordyce, died Sunday November 7, 2010 at his home. He was born August 31, 1941 in Rison, Arkansas. He was a member of Southside Baptist Church. Bill was a faithful Christian, who loved the Lord with all of his heart and was always concerned that his family and friends had a relationship with Jesus. He was also a Mason and served in the Marines. Bill founded Allstate Roofing (Allstate of Arkansas, Inc.) in 1968.
He was preceded in death by his mother, Verda McDade Berg; son, Scotty Stringfellow; granddaughter, Brianna Green; wife, Pat Stringfellow; three brothers and one sister. He is survived by wife, Helen Stringfellow of Fordyce; three sons and daughters-in-law, Billy and Melanie Stringfellow of Sparkman, Bobby and Terri Stringfellow of Fordyce, Duane and Jill Denton of Martinez, Ga.; six daughters and sons-in-law, Linda and Ben Green of Fordyce, Emily and Donnie Huff of Kingsland, Danette and Allan Kemp of Fordyce, Deann and Lane Denison of Greenwood, Kimberly and Greg Franks of Huntsville, Ala., Alisa and Brian Quinn of Conway; two brothers, Marvin "Bubba" Stringfellow of Fordyce, Tony Stringfellow of Sheridan; three sisters, Judy King of Fordyce, Frances Gill of Bearden, Becky Sims of Pine Bluff; twenty two grandchildren and three great-grandchildren.
Memorials may be made to Southside Baptist Church or to St. Jude's Children's Hospital. Visitation will be Tuesday, 6 p.m. until 8 p.m. at Benton Funeral Home in Fordyce. Funeral services will be 2 p.m., Wednesday at Beech Grove Baptist Church in Fordyce with Rev. Mike White, Rev. Gary Carter and Rev. J.B. Evans officiating. Burial at Stoney Point Cemetery. Arrangements by Benton Funeral Home in Fordyce. To sign the online register visit www.bentonfuneralhome.com.
Published November 9, 2010
OBITUARY SUBMITTED BY:
Benton Funeral Home Inc.
501 West 4th Street, Fordyce, AR
Phone: 870-352-3131