Harry P. Kraft Jr.
Libby, MT, 1948 - 2010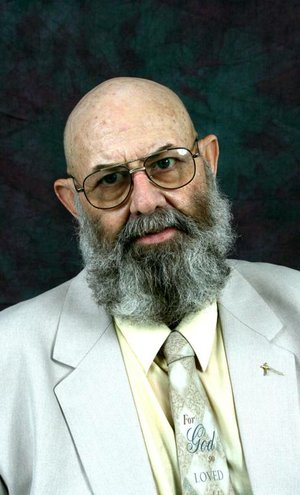 Harry P. Kraft Jr., 61, of Libby died Friday November 12, 2010 at his home in Libby from natural causes. He was born December 30, 1948 in Lexington, Neb. to Harry & Eva Griffes Kraft. He grew up and attended school in Cozad, Neb. and graduated from Cozad High School with the class of 1967. He entered the U.S. Marines and fought in Vietnam. He married Sandra Haslup in Hathorn, Nev. in 1971. He worked at the feed lots in Arizona for a while. He then worked for Bellamy Elevators in Cozad, Neb. and for the Sheriffs Department in Lexington, Neb. He moved to Billings, Mont. and worked for the Post Office, retiring in 1985. In 1986 he moved to Little Rock, Arkansas to go to seminary. In 1988 He moved to Arizona and pastored a church. He then moved back to Arkansas. In 1990 he went to work for Pinkerton Security as a Captain & supervised the whole state. He moved back to Billings in 1994 and then to Libby in 1995 where he pastored the Landmark Missionary Baptist Church. Harry enjoyed hunting.
Survivors include his wife Sandra Kraft of Libby, Mont.; children Angil Kraft of Libby, Mont.; Samuel L. Kraft II & wife Jody of Libby, Mont.; eight granddaughters and one grandson; brothers & sisters Aaron Kraft & wife Candy of Kansas; Barbara Moler & husband David of Cozad, Neb.; Ruthie Luallen & husband Burt of Kanss; Susan Parra of Georgia; Samuel L. Kraft & wife Lynn of Libby, Mont.; and mother Eva J. Kraft of Cozad, Neb., and many nieces and nephews and their children.
Services will be Friday November 19, 2010 at 12 noon at the Schnackenberg & Nelson Funeral Home, 422 W 2nd St., in Libby, Mont. Visitation will be from 1 to 8 p.m. on Thursday.
Published November 18, 2010