Joe Nathan "Sleepy" Phillips Jr.
North Little Rock, AR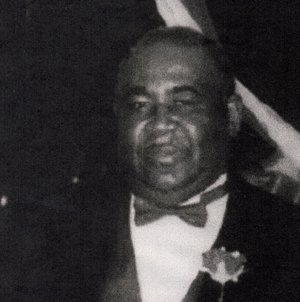 Joe Nathan "Sleepy" Phillips Jr., 81, of North Little Rock departed this life Thursday, November 18, 2010 at Baptist Springhill. He was preceded in death by his wife, Callie Watson Phillips, son, Darnell Phillips, parents Joe Nathan Phillips Sr. and Lottie Cunningham; sister, Earnestine Thomas.
He leaves to cherish his memory sons, Naydell Phillips Sr. (Cheryl) of Sherwood, Anthony Phillips Sr. of Kansas City, Mo.; four daughters, Carolyn Jenkins, Kaye Jones, Glenda Brown (Charles) all of North Little Rock and Bertha Fielder, Riverside, Calif., daughter-in-law, Paulette Phillips of Kansas City, Mo.; three sisters, Georgia Brown, Memphis, Tenn., Annie Westmoreland, Little Rock, Katherine Eaton, Compton, Calif.; special friend, Hermice McCoy of North Little Rock; 20 grandchildren, 10 great-grandchildren; a loving family and friends.
Homegoing Service Saturday, November 27, 2010 at 11 a.m., St. Peter's Rock Missionary Baptist Church, 10914 Frenchman Mountain Road, Sherwood. Visitation 12-6 p.m., Friday: Watson Northcrest Funeral Home, 1801 Maple, North Little Rock. Interment Arkansas state veterans cemetery Sherwood, Monday, November 29th at 12 noon, 812-5303.

Published November 25, 2010