Paul DeLeon Bennett
Hot Springs, AR, 1932 - 2010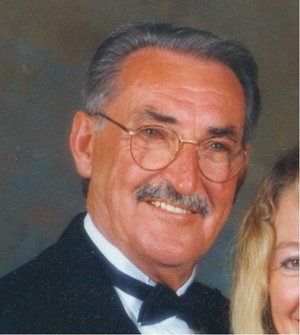 Paul DeLeon Bennett of Hot Springs passed away at age 77 on September 29, 2010 in Hot Springs, Ark. He was born December 22, 1932, in Illinois to the late Ralph and Reba (Sowell) Bennett. After Paul graduated high school, he served his country by enlisting in the Navy and serving in the Korean War. He had a long career in engineer sales with water treatment and sewage facilities.
He is survived by his wife Libby Swindle Bennett of Hot Springs, his daughter Jody Bennett of Washington D.C., his son Mitchell Bennett and his wife Barbara, two grandsons Mathew and Stephen Bennett and his wife Linda, and granddaughter Katherine all from Denver, Colo. He is also survived by his wife's two sisters, Judy Swindle of San Antonio, TX, Cindy Lester and her husband Chuck of Hot Springs, his two nephews Jonathan and Blake Lester and his wife Tina of Hot Springs. Paul was also blessed with his extended family at Farr Shores and many good friends.
A "Celebration of Paul's Life" will be held at Back Porch Grill at 1 to 4 p.m. on Saturday, October 2, 2010. All friends and relatives are invited to attend. Memorials may be sent to Disabled Veterans Association. P.O. Box 14301, Cincinnati, Ohio 45250-0301. Gross Funeral Home is in charge of arrangements. Guest register at www.grossfuneralhome.com.
Published October 1, 2010
OBITUARY SUBMITTED BY:
Gross Funeral Home
120 Wrights St, Hot Springs, AR
Phone: 501-624-1244