Max J. Mobley III
Morrilton, AR, 1943 - 2010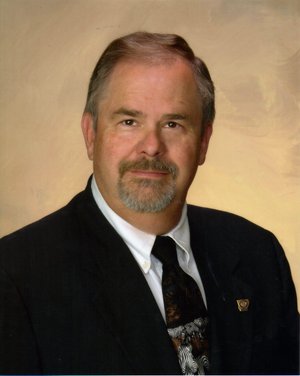 Max J. Mobley III resident of Morrilton convinced a doctor that he had died on September 24, 2010. Max was born at St. Anthony's Hospital on September 12, 1943, his mother died a few weeks later. Mickey, as he was called in childhood was raised by Judge Audrey and Mary Strait while Max II served as a physician in the Army in Europe. The family moved to Russellville in 1948 where Mickey frustrated nuns in a two-room Parochial School in Dardanelle. Subiaco Academy and St. John's Seminary provided high school education. Arkansas Tech, Catholic University of America and the University of Arkansas at Fayetteville came later. Sally Jo McGloflin whose early childhood was spent next door found Max again in college. The two married in 1965 and soon left for Peace Corps in Liberia, West Africa. Upon return Max got over on professors well enough to be granted a Ph.D. in psychology.
He also managed to co produce with Sally two fine sons, Max J. IV and Harold Blaise Mobley. He fed the family by doing research at the Center for the Study of Crime Delinquency and Corrections at Southern Illinois University, working in Mental Health at the West Central Arkansas Human Services Center and teaching at Northern Kentucky State College. However most of his career was a life sentence in the Arkansas Department of Correction doing almost 30 years from 1976 to 2006.
He was fortunate to have a wife who didn't justifiably kill or mutilate him in his sleep, two boys more normal than he was, a number of good mentors, friends that were better than he deserved, and a number of his failures and aberrations that drew blessedly little notice.
He died regretting only that he had not shown more love and courage in standing up for people and principles that deserved more. He requested no flower or memorials, only that those who care to, think kindly and do an act of love and kindness for their neighbor. Cremation arrangements by Rosewood Cremation of Morrilton. Obit/Photo/Guestbook: www.rosewoodcremation.com.
Published September 28, 2010
OBITUARY SUBMITTED BY:
Rosewood Cremation
301 E. Broadway Street, Morrilton, AR
E-mail: rosewoodcremation@gmail.com
Phone: 501-354-1638
http://www.rosewoodcremation.com/