Beulah Manning McCray
Altheimer, AR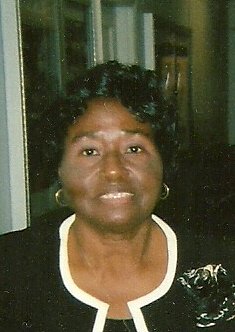 Ms. Beulah Manning McCray, 77, of Altheimer passed away on Saturday, June 2, 2012. She was born in Moscow, Arkansas to Carey Manning of Louisiana and Alberta Manning of Sterling, Arkansas, both of whom preceded her in death.
Survivors include; sisters Dorothy P. Smith of Oakland, California and Ardis Thompson of Kansas City, Missouri; seven children including sons, Walter McCray Jr. of Altheimer, Melvin McCray of Palestine, Texas, Kenny McCray of Little Rock, Rickie Freeman of Altheimer and daughters, Brinda McCray-Noaks of Pine Bluff, Carolyn McCray of Dallas, Texas and Pattie McCray-Johnson of Shreveport, Louisiana; as well as 17 grandchildren, 31 great-grandchildren and one great-great-grandchild.
Services will be held at 11 a.m. Saturday, June 9, 2012 at St. John Missionary Baptist Church in Sherrill, Arkansas by Rev. J.Y. Williams Jr. officiating. Burial will be at Altheimer Community Cemetery in Altheimer by P.K. Miller Mortuary of Pine Bluff. Visitation will be from 6-8 p.m. on Friday, June 8, 2012 at the funeral home. Online register: www.pkmillermortuary.com.
Published June 8, 2012