Seth "Skeeter" Ward
of Little Rock, AR, 1953 - 2013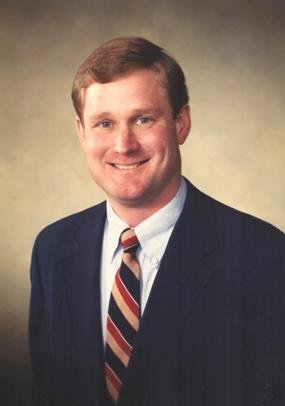 Seth "Skeeter" Ward II, born April 20, 1953 in Irving, Texas, died in his home in Little Rock on May 1, 2013. A lifelong tinkerer, Skeeter's mechanical ingenuity was boundless. There was nothing he couldn't repair or otherwise "improve," sometimes to his wife's great dismay. He patented numerous inventions, most notably the world's first solar powered parking meter. Lesser known inventions include custom can lights, eyeglass holders and one-of-a-kind gardening items.
The son of a World War II fighter pilot, Ward was also an accomplished aviator. Always modest, he nicknamed himself "Sky King." Despite close encounters with thunderstorms, lost engines, and other airborne peril, he always brought his passengers home safely, albeit terrified on occasion.
Skeeter adored animals. He grew up with dogs, horses, goats, lizards, and even a monkey he ordered from the back of a magazine. Whether "donating" a channel catfish to his in-laws koi pond, or bestowing hermit crabs on his grandson for a birthday gift, he was always eager to share his love of animals. Note to the Dallas drive through zoo: sorry about the missing feed bucket; he accidentally fed it to a hippo.
Skeeter's owned and operated the Russellville-based parking meter company POM, Inc. since 1980. He made the commute from Little Rock by air for many years, logging over 5,000 take offs and landings in the process. He was loved by his employees and often returned their love with carefully orchestrated practical jokes.
More than anything, Skeeter loved his family, especially his high school sweetheart and wife of 38 years, Anne Balch Ward. Skeeter joined the Cathedral of Saint Andrew after converting to Catholicism in 1991.
He is survived by his wife, his two sons, Seth Ward III and wife, Kelly; James Phillip Ward and wife, Allison; and his daughter, Katharine Ward Hargis and husband, Aaron; along with three grandchildren, Phillip Ward, Seth Ward IV and Olivia Ward. He was also survived by his two sisters, Sally W. Smith and Suzanna Hubbell.
A visitation will be held at Ruebel Funeral Home on Friday, May 3, from 5-7 p.m. A graveside service will follow at 10 a.m. on Saturday, May 4 at Roselawn Memorial Park in Little Rock. In lieu of flowers, the family suggests memorials be made to the Cathedral of St. Andrew Renovation Fund or the Humane Society of Pulaski County. They also ask that you tell your wives, husbands, sons and daughters how much you love them and what they mean to you. Arrangements by Ruebel Funeral Home, www.ruebelfuneralhome.com.
Published May 3, 2013
OBITUARY SUBMITTED BY:
Ruebel Funeral Home
6313 West Markham Street, Little Rock, AR
Phone: 501-666-0123
http://www.ruebelfuneralhome.com