Katie Mae Hardage Holt
Arkadelphia, AR, 1924 - 2014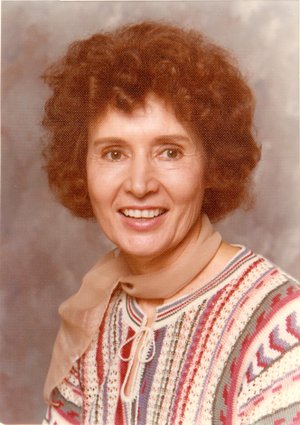 Katie Mae Hardage Holt, age 90, of Arkadelphia, died Thursday, December 4, 2014. She was born November 22, 1924 in Bismarck, Ark. the daughter of Clyde and Minnie Allen Hardage. At the tender age of 15 Katie met her best friend and love of her life Dennis Holt, one year later at age 16 they were married June 14, 1941, a wonderful life together that would last 49 years.
Katie and Dennis were both dedicated to education, Dennis a professor in the drama department at Ouachita and Katie 4th grade elementary teacher for 37 years, 29 of those years were in the Arkadelphia School System. She was a member of the Retired Teacher Association. Katie received two Masters Degrees from Henderson State University. Katie loved flowers and pets, especially her latest "Missy". Katie was proud to be a long time volunteer and board member for the Humane Society of Clark County. Katie enjoyed horsepower and speed, when she had her 32 valve '97 Taurus SHO car she told the story about breaking 100 MPH on her friends birthday. She loved her friends and family, she had a special greeting "Hello dear one" to make each person feel special. She was a sweet and special lady who always had a very sweet smile for everyone.
Katie loved her church having been a member at First Baptist Church of Arkadelphia since 1957 serving in several different capacities. She was preceded in death by her husband Dr. Dennis Holt Sr., one sister, Susan Hardage, and one brother, J. R. Hardage Sr.
Survivors include one son, Dennis Holt Jr. of Arkadelphia, one sister, Ruby Burtonshaw of Utah, one granddaughter, Dena Arellano and husband Mike of Round Rock, Texas. And two great-grandsons, Isaiah and Micah Arellano. One sister-in-law Novella Hardage and several nieces and nephews and many friends and former 4th graders, and best friends and one very special kitty "Missy" who was always there for her as a great comfort and companion.
Funeral services will be 2 p.m. Monday, December 8th in the Ruggles-Wilcox Funeral Chapel with Pastor Don Goodman officiating. Burial will be in the DeRoche Cemetery. Visitation will be 2-4 p.m. Sunday, December 7th at the funeral home.
Memorials may be made to the Humane Society of Clark County or First Baptist Church of Arkadelphia. Sign on line guest book at www.ruggleswilcox.com.
Published December 6, 2014
OBITUARY SUBMITTED BY:
Ruggles-Wilcox Funeral Home
517 Clay St., Arkadelphia, AR
Phone: 870-246-4551
http://www.ruggleswilcox.com