Edith Crawford
of Little Rock, AR, 1938 - 2014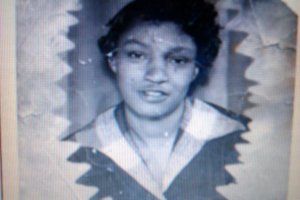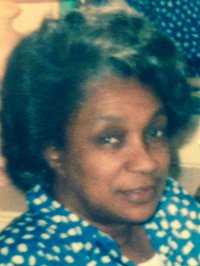 Edith Maxcine Crawford was born January 17, 1938 to the late Eddie Hawthrone and Ethel Lee Williams-Hawthrone in Helena, Arkansas. She passed away February 16, 2014. She accepted Christ at an early age as her Lord and Savior. She was a faithful member of Centennial Baptist Church in Helena, Ark., under the leadership of Pastor A.L. Woodson. She served on the usher board and was the Sunday school secretary. She later joined Greater Second Baptist Church in Little Rock, Ark. under the leadership of Pastor David Featherstone. She loved church and was only hindered from attendance due to her battle with cancer.
Maxcine received her education at Eliza Miller in West Helena, Arkansas and later finished Cosmetology School in Little Rock. This virtuous women had a heart of gold when it came to caring for others. She was known as the neighborhood mother that cooked awesome meals in West Helena by her children friends.
Maxcine was united in marriage to the late Elbert Crawford on April 12, 1961, they lived in Chicago for several years before returning back to Arkansas to care for her husband's elderly parents. On February 16, 2014 God called "Maxcine" on home.
She was preceded in death by her parents & grandparents, brother Eddie Hawthrone, sister Jerlean Rivers-Allen, husband Elbert Crawford, her son Elbert Crawford III, her great-grandchildren, Chris Crawford Jr., and Taliyah Crawford. She leaves to cherish her memories 2 sons: Christopher C. Hawthorne-Crawford (Sharon)of Ft. Worth, Texas, Andre L. Crawford of Ellenwood, GA., 4 daughters: Jacqueline R. Crawford-Murdock of Little Rock, Ark., Debrah (Rev. Michael) McGruder of Forrest City, Ark., Evelyna Crawford of Conway, Ark., and Joyce M. Crawford of Dallas, Texas; one daughter-in-law, Anderia Crawford of Little Rock, 14 grandchildren and five great-grandchildren.
Family hour will be at the funeral home from 6 p.m.-7 p.m. on Thursday February 27. Funeral services will be Friday, February 28, 2014 at 11 a.m. at Greater Second Baptist Church at 5615 Geyer Springs Road, Little Rock, Arkansas. (501) 569-9988. Services entrusted to Premier Funeral Home, 1518 S. Battery Street, Little Rock, Ark. 72202. (501) 376-4800.
Published February 21, 2014
OBITUARY SUBMITTED BY:
Premier Funeral Home
1518 S. Battery St, Little Rock, AR
Phone: 501-376-4800