Stephen "Steve" Anthony Stepka
Fort Smith, AR, 1959 - 2013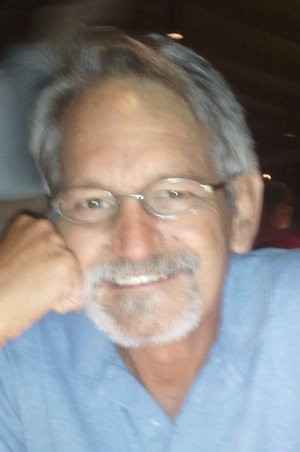 Stephen "Steve" Anthony Stepka, 54, of Fort Smith, died suddenly on Tuesday, Dec. 31, 2013 in Branson, Mo. It was Steve's and his adoring wife Kim's two year anniversary.
Steve graduated from Jonesboro High School in 1977. While there, Steve was active in Boy Scouts and achieved Eagle Scout. At the time he was awarded Eagle Scout, he was the youngest recipient in Arkansas. He was also very active in the Key Club and was elected Governor of the Missouri-Arkansas district.
He started his college years in 1977 at Arkansas State University. He was a proud member of Tau Kappa Epsilon fraternity. He loved the brotherhood and made long-lasting friendships with these men. Steve was also selected as the ASU Indian Brave, performing for the fans the Indian dances he had learned in Scouting. It was at ASU where he met Kim, and they became the best of friends.
Steve received a BS in Business in 1980, but soon realized that his true passion was Psychology. He attained his Master's degree in Psychology in 1983 from ASU. For the next 20 years, Steve had dual careers in psychological counseling and testing, as well as teaching at the collegiate level. In 1987, Steve moved to Helena, Ark. for a teaching opportunity at Phillips College. While there he became very active in the Kiwanis Club. He was devoted to the causes that the Kiwanis championed. He was elected Lt. Governor, and after his term was complete, he was asked to assume the Lt. Governorship once again.
Steve returned to Jonesboro in 2001 to teach at his alma mater, ASU. While in Jonesboro, he was able to return to the fellowship of Blessed Sacrament Catholic Church where he was raised.
In 2011, Steve and Kim rekindled their friendship and fell in love. They were married in a beautiful ceremony at Thorncrown Chapel in Eureka Springs. Steve and Kim started their lives together in Fort Smith where Steve taught at UAFS. Theirs was a love affair for the ages and the happiest two years of either of their lives. They truly completed one another.
Steve was a sweet and gentle soul who loved to laugh and always looked for the positive. He believed that every day was a new beginning and that he should make the most of it. He touched so many lives in such a positive way. He will be greatly missed by his family, friends, and the students whose lives he impacted.
Steve is survived by his wife, Kim; his son, Josh; his parents, Dr. Vic and Jane Stepka; his sister, Cindi Walker and her husband, Doug; his brother, Andy and his wife Lee Ellen Stepka; his niece, Ashley Davis and her husband, Brad; and his nephews, Jordan and Jonathan Stepka.
The memorial service will be at 2 p.m., Tuesday, Jan. 7, 2014 at Roller-Chenal Funeral Home, 13801 Chenal Parkway, Little Rock, Ark. 72211 (501)224-8300. The family will receive friends from 6–7 p.m., Monday, Jan. 6, 2014 at the funeral home. A rosary will follow at 7 p.m.
Memorials may be made in honor of Steve's life to the Helena Chapter of Kiwanis International, c/o Roller-Citizens Funeral Home, P. O. Box 2427, West Helena, Ark. 72390. Email: webmaster@kiwanishelenaar.org.
Online guestbook: www.rollerfuneralhomes.com/chenal.
Published January 6, 2014
OBITUARY SUBMITTED BY:
Roller-Chenal Funeral Home
13801 Chenal Parkway, Little Rock, AR
Phone: 501-224-8300
http://www.rollerfuneralhomes.com/chenal