Dr. Hebe Riddick Bair Mace
of Little Rock, AR, 2014 - 1930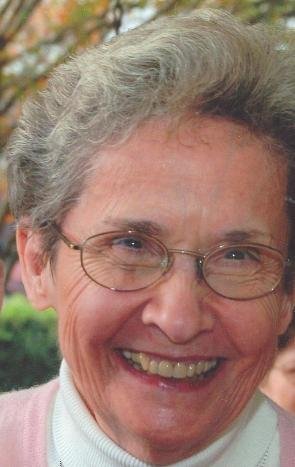 DR. HEBE RIDDICK BAIR MACE, aged 83, of Little Rock, passed away peacefully in her home on Jan. 8, 2014 with family members at her side. She was born in Little Rock on July 12, 1930.
She was the daughter of Hebe Fry Riddick and Walter Garrett Riddick, Judge of the United States Circuit Courts of Appeals, 8th Circuit. She was the granddaughter of James Edward Riddick, Associate justice on the Arkansas Supreme Court, and a descendant of Henry Massie Rector, Governor of Arkansas. She was also the sister of the late Walter Garrett Riddick Jr., an Assistant U.S. Attorney.
Hebe was a graduate of Little Rock High School, class of 1947, and attended Randolph-Macon Woman's College, in Lynchburg, Va., receiving a Bachelor of Arts degree in 1951. She was a member of the Chi Omega sorority.
With fierce determination, and through the many curve balls that life threw at her, she went on to conduct her post graduate work at the University of Arkansas at Little Rock, and received her Masters of Arts from the University of Arkansas in Fayetteville in 1970, and her Ph.D. from the U of A in 1978. During that time she received numerous grants and fellowships, including that of NDEA Fellow, University of Arkansas; Dissertation Fellow, the American Association of University Women; and others.
After receiving her Ph.D., she was offered a position at Stephen F. Austin State University, in Nacogdoches, Texas, where she first worked as a post-doctoral intern and then a Lecturer from 1978-1981. In 1981, she became an Associate Professor of English, and in 1987, her hard work and passion won her tenure at SFA. She continued to teach English as an Associate Professor until her retirement to Little Rock in 1998.
She was a member of the Modern Language Association, The National Council of Teachers of English, the D.H. Lawrence Society; and the Texas Council of Faculty Governance Organizations.
A prolific and talented writer and editor, she served on the editorial board for The D. H. Lawrence Review, from 1980 until 1995. She was also on the editorial board for RE:AL, The Literary Journal of East Texas, from 1979 to 1998. She had many published works, including "Lawrence as Poet," The D. H. Lawrence Review, 6(Fall 1973); "D. H. Lawrence's Last Poems; The Achievement of Poetic Form," The D. H. Lawrence Review, 12 (Fall 1979); and Assessment in Higher Education: A Selected Bibliography, 1970-1985.
Beyond her professional and academic achievements, which were many, Hebe was a loving daughter to her mother, sister to her brother, and single mother to her son, working tirelessly to not only advance her career but also to ensure the comfort and security of her family, sometimes during extremely challenging times.
Hebe was an absolutely brilliant woman, and could not just hold a conversation on an amazing array of topics, but most often would command the conversation. She enjoyed classical music, and loved to play the piano, particularly Bach and Chopin, and would sometimes entertain family at Christmas and other gatherings. She was devoted to education and betterment of our young people, and would spend nights and weekends grading papers, and coaching students in the hopes that they would soak up the knowledge required to be contributing members of society.
Hebe was preceded in death by her parents; and her brother; by her first husband, Maurice Zach Bair Sr., of Little Rock; and by her second husband, Kenneth Mace, of Nacogdoches, Texas. She is survived by her only son, Maurice Zach Bair Jr., of Memphis. Also surviving her is her nephew, Walter Garrett Riddick III (Walt) and his family; her cousin, Edgar K. Riddick III and family; her sister-in-law, Joanne Hamilton Riddick and family, all of Little Rock; and her dear, devoted friend, Breck Campbell, who brought her so much joy in her later years; her beloved dog, Maggie; and numerous other friends and colleagues.
Visitation will be held at Ruebel Funeral Home, 6313 W. Markham St., Little Rock, Ark., 72205, from 3-5 p.m. on the afternoon of Sunday, Jan. 12, 2014. Graveside services will be held on Monday, Jan. 13, 2014, at 11 a.m., officiated by Rev. Scott Walters, Rector of Christ Episcopal Church, at Roselawn Memorial Park in Little Rock.
Special thanks to Dr. Ann Riggs, of the Reynolds Institute on Aging at UAMS, and Arkansas Hospice, for the amazing care our beautiful girl received over the years and in her final weeks. In lieu of flowers, memorials may be made to Helping Hands for Little Paws (HHLP), or to the Humane Society of Pulaski County. Arrangements by Ruebel Funeral Home. www.ruebelfuneralhome.com.
Published January 12, 2014
OBITUARY SUBMITTED BY:
Ruebel Funeral Home
6313 West Markham Street, Little Rock, AR
Phone: 501-666-0123
http://www.ruebelfuneralhome.com