Roosevelt Simmons Sr.
of Little Rock, AR, 1934 - 2014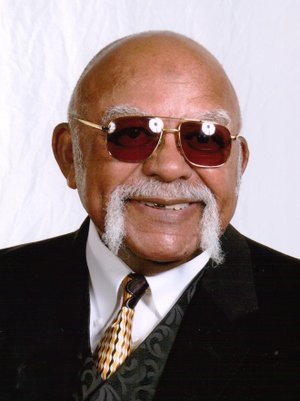 PASTOR ROOSEVELT SIMMONS SR., 79, Little Rock, departed this life Jan. 9, 2014. Pastor Roosevelt Simmons Sr., was married for over 40 years to Estella Simmons and served as the Pastor of the Bethel New Bethel Missionary Baptist Church in Pine Bluff, Ark. for 21 years.
He was preceded in death by his father, James L. Simmons Sr.; mother, Willie Mae Jacobs; sister, Eula Thomas; daughter, Lavette Simmons; maternal grandmother, Elizabeth Bayless. He leaves to cherish his memory: loving wife, Estella Simmons; children, Marlene Rose, Dylethat Simmons, Rosie Jackson (James), Katherine Croft (Will), Rev. Rande Simmons (Dawn), Rev. Christopher L. Simmons Sr. (Tomarro), Karyette Simmons, Mary Coates (Robert), Rev. Roosevelt Simmons Jr., (Shannon); three brothers, James L. Simmons Jr., Edward Simmons Sr., Randy Simmons; three sisters, Bessie Murray (Jerald), Genny Pearl Simmons and Phyllis Willingham Gardner; 38 grandchildren; 35 great-grandchildren; 13 great-great-grandchildren; a host of family and friends.
Family Hour: 6-7 p.m. Pre-Service: 7-8 p.m. Friday at Bethel New Bethel Missionary B.C., 2522 N Pryce St., White Hall, Ark. Funeral Service: 1 p.m., Saturday at St. Luke Missionary B.C., 8205 Hwy 161 NLR, Ark., Rev. C.L. Simmons Sr. officiating. Services entrusted to Robinson Mortuary, 1201 Dr. Martin Luther King Jr. Drive, Little Rock (501) 371-0111. Sign online guestbook at www.robinsonmortuary.com. "Service You Can Trust."
Published January 15, 2014
OBITUARY SUBMITTED BY:
Robinson Mortuary
1201 MLK Jr. Dr, Little Rock west, AR
Phone: 501-371-0111