Andrew Jon Walters Jr.
Mountain Home, AR, 1938 - 2014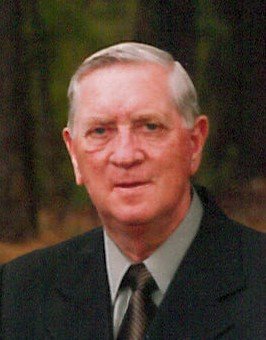 A Funeral Mass for Andrew Jon Walters Jr. of Mountain Home, Arkansas, will be 10 a.m., Saturday, July 5, 2014, at St. Peter The Fisherman Catholic Church, with Father Norbert Rappold as Celebrant.
Mr. Walters passed away June 30, 2014, in Birmingham Alabama, at the age of 76. He was born February 24, 1938, in Jonesboro, Arkansas, the son of Andrew Jon and Helen Reed Hazlett Walters, Sr. He married Marie Hudson in 1957, at Helena, Arkansas and was self-employed in the restaurant business. Mr. Walters was a U.S. Army veteran and lived in Mountain Home since the early 1990's, moving from Dumas, Arkansas. He was an avid golfer and sports fan.
Mr. Walters is survived by his son, Andrew Jon (Ann) Walters III of Dumas, Ark.; three daughters, Jane Marie (Ken) Farley of Mountain Home, Ark., Joan Reed (Roger) Vickers of Yellville, Ark. and Judy Carole (Michael) Blagg of Birmingham, Ala.; grandchildren, Andrew Walters, Kathleen Walters (Calvin) Puryear, McKenzie Howk (Douglas) Duckert, Weston Vickers, Kate Vickers, McKinley (Kayla) Blagg, Brandon (Lyndsey) Blagg and Cale Howk; great-grandchild, Oliver Duckert and one sister, Martha (Gene) Good of Louisville, Ky. He was preceded in death by his parents and wife.
Entombment will be in the Kirby's Tucker Memorial Mausoleum, Mountain Home, Arkansas with Andrew Walters, Weston Vickers, McKinley Blagg, Cale Howk and Lamar Spainhour as pallbearers and Reed and Chris Good as honorary pallbearers.
Memorials may be made to the Food Bank of North Central Arkansas at P.O. Box 128, Norfork, Arkansas 72658 or charity of choice.
Arrangements are by Kirby and Family Funeral and Cremation Services. Visit an online obituary and guestbook at www.kirbyandfamily.com.
Published July 4, 2014