Wilford Brandon Carlisle
Fort Worth, TX, 1920 - 2014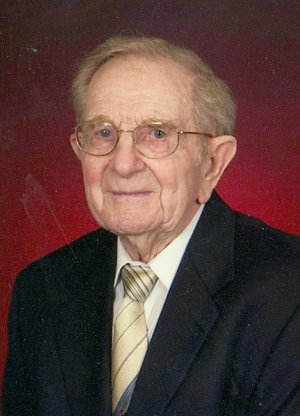 Wilford Brandon Carlisle, Lieutenant Colonel, U.S. Army, retired, passed away Wednesday July 23, 2014.
Funeral: Noon Tuesday, July 29, at Meadowbrook United Methodist Church. Interment: 2:30 p.m. Tuesday in Dallas-Fort Worth National Cemetery. Visitation: 5-7 p.m. Monday at Mount Olivet.
In lieu of flowers, memorials may be made to the Alzheimer's Association or the Meadowbrook United Methodist Church, 3900 Meadowbrook Drive, Fort Worth, Texas 76103.
Wilford Brandon Carlisle, the eldest of six children, was born Sept. 30, 1920, to Herbert and Elva Carlisle in Hickory Plains, Prairie County, Ark.
His primary education consisted of 11 years in Hickory Plains and a final year graduating from Malvern High School. He attended Beebe Junior College, then the University of Arkansas, Fayetteville, and later completed a BA Military Science at the University of Maryland. He ultimately earned a Masters of Education from Boston University.
A member of the "Greatest Generation", Wilford was drafted into the Army in 1942, and forged a 32-year career spanning World War II (Europe), including the Battle of the Bulge, Korea and the Vietnam Conflict. He earned the Legion of Merit medal (with Oak Cluster), and the Bronze Star among others. He retired in 1974 as Deputy Post Commander, Fort Sheridan, Ill. He moved the family to Fort Worth and enjoyed a second career lasting 17 years with H&R Block.
He met the love of his life, Llano Crowder, in Memphis, where they were married Nov. 28, 1946. They were happy together for 67 years, made a loving home for their daughter and son no matter where his service took them; from Asia, to Europe, and across the United States
He grew up in the Methodist Church, and was a lifelong member, whether deployed or at home. He joined Meadowbrook United Methodist Church after retirement, where he was an active member of the church and the Bright Corner Sunday School Class.
Wilford will be remembered as a loving and devoted husband, father, grandfather and great-grandfather. Strong but tender and soft-spoken, he never raised his voice and always had a ready smile for family and friends. He loved spending time with family, often cooking brunch for them. A natural competitor, who enjoyed everything from bowling to bridge. He was an avid reader who worked crossword puzzles in ink. A talented wood worker and craftsman, he never met a project he wouldn't tackle. He was a mentor who had a passion for sharing and teaching.
He was preceded in death by his parents; and brother, Troy. Survivors: his loving wife of 67 years, Llano; his daughter, Cheryl Peloquin and husband, Allen, LCDR, U.S. Navy, retired; their daughters, Lyssa, Brynn, LTjg, U.S. Navy, and Lacee; his son, Brett and wife, Kim and their sons, Nathan, Patrick and Zachary; three great-grandsons, Mycah, Mason and Jayce; two brothers, Morris and James (Faye); two sisters, Camilla Ferguson (Thad) and Margie Speight; and numerous nieces and nephews.
Mount Olivet Chapel Greenwood Funerals-Cremation, 2301 N. Sylvania Ave., 817-831-0511. View and sign guestbook at www.star-telegram.com/obituaries.
Published July 27, 2014