Rev. Richard Clark Preston
Hot Springs, AR, 1933 - 2014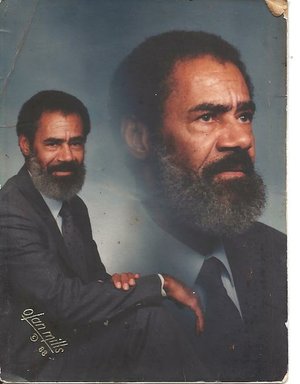 Rev. Richard Clark Preston, 80 of Hot Springs, passed away Friday, May 30, 2014.
He played an important role in the lives of many people during his 60 years of ministry. His unselfish love for all God's children was a gift to all who knew him. He was more than just a United Methodist minister and educator, he was a motivator, a friend, a loving husband, and devoted father who inspired the lives of many.
He was born Aug. 19, 1933 to the parents of Clark and Alice Luberta Preston.
Rev. Preston was a retired United Methodist Minister who ministered faithfully too many throughout Arkansas and Kansas. He was an Arkansas pioneer and activist for human and social rights, but his greatest passion was the Lord.
During his early education he attended Preston Elementary School in Murfreesboro, Ark., and then proceeded to high school in Nashville, Ark.
He went on to obtain a higher education at Philander Smith College, Little Rock, Ark.; Henderson State University, Arkadelphia, Ark.; and Gammon Theological Seminary, Atlanta, Ga.
His pastorates are as follows: the Lonoke Arkansas Circuit, Lockesburg Arkansas Circuit, Mallaliaea Circuit and St. Mark UMC, Wichita, Kan. and Haven UMC, Hot Springs, Ark.
In 1985 he moved back home to Arkansas and continued his ministry at Haven UMC where he retired in 1998 from Haven, but not from serving the Master.
Survivors include his wife, Hazel Preston; his children, Belinda Preston Johnson, Ulysses (Darcell) Preston, Felecia Preston (Stanley) Templeton and Antonio (Tijuana) Preston; grandchildren, Emeral Templeton, Angelica Preston, Spencer (Sabrina) Templeton, Sage Johnson, Preston (Kari) Johnson, Quentin Preston, Raven Preston, and Sharra (Remnell) Litzsey; great-grandchildren, Gabrielle Johnson and Gavin Litzsey.
A memorial service will be held at 11 a.m., Monday, June 2, 2014 at Haven United Methodist Church 107 Burroughs Street Hot Springs, Ark.
Guest registry is at http://www.carriganmemorial.com.
Arrangements are entrusted to Carrigan Memorial Funeral Services, Inc.
Published June 1, 2014
OBITUARY SUBMITTED BY:
Carrigan Memorial Funeral Service, INC
336 East Grand Ave, Hot Springs, AR
Phone: 501-623-7664