Benjamin (Tyler) Welsh
Cabot, AR, 1992 - 2014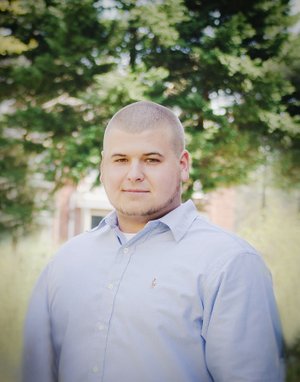 Benjamin (Tyler) Welsh, of Cabot, died June 27, 2014, at the age of 22, due to an accident. At the time of his death, Tyler and his friends were doing what he loved to do best, riding his new Razor.
Our beloved boy, Tyler is survived by his parents, Frank and Jan Welsh; sister, Julia, of Cabot; grandmother, Lynn Welsh, of North Little Rock; grandparents, Gerald and Maria Dollar, of Damascus; uncle, Todd Dollar; aunts, Lori Pledger (Danny) and Mandy Murphy (Robert); cousins, Hunter and Cody Pledger, Madeline, Mitchell, and Meredith Rabalais, Luke and Hannah Dollar; great-uncles and aunts, Jack Wilson (Ann), of Jacksonville, Aleta (Jim) Long, Roger (Donna) Wilson, Diane (Gary) Osburn, all of Mountain View, Doris (Roger) Fountain, of Calico Rock, Billie Evans, of Little Rock, Darlene (Don) Lantrip, of Scott; many cousins from Arkansas, Mississippi, and Louisiana; special friends, Megan Owens, Kyle Gilbertson, Robert Callahan, Travis Dorsey, Darris Milam, Kyle Wilson; and a special girl, Megan Gibson, whom he loved spending time with and your Thursday nights watching "Party Down South" and all the friends he hung out with, thank you for being there for Tyler.
Tyler was preceded in death by his grandfather, Jack Welsh, of North Little Rock; great-grandparents, Stanley and Aralois Wilson, of Mountain View; John and Ella Adams, of Heber Springs, Garner and Floy Dollar, of Damascus.
Tyler was a graduate of Cabot High School, and a graduate with honors in the Construction Management from UALR class of 2014. Tyler was employed with VCC in Little Rock as a Project Engineer. Tyler loved traveling to Mud National Races in Texas with his dad Frank and friends. Life was good for Tyler; he got to do many things, working with his "Pop" Jack Welsh and his dad Frank in their construction business, Jack Welsh Company, helping him and Charles move hot tubs, riding his boy toys with friends, traveling, shopping. Tyler killed his first deer last year in Mountain View, where he loved to go hunting and hang out at the Cabin at Turkey Creek with his friends and family, Uncle Gary and Aunt Diane, who helped skin his deer. We have lost the love of our life, a son, brother, grandson, nephew, and special friend to many. You will never be forgotten, we thank all our friends and family who are helping us with the loss of our boy, Tyler.
Memorials may be made to the University of Arkansas at Little Rock Construction Management Scholarship, in memory of Tyler. A Scholarship is being established in his memory.
Funeral services will be held on Tuesday, July 1 at 10 a.m. at North Little Rock Funeral Home officiated by Rev. Cindy Henry. Final committal will be at Fox, Arkansas Community Cemetery; Tyler will be laid to rest beside his great-grandparents, Stanley and Aralois Wilson. The family will receive friends from 6-8 p.m. Monday at the funeral home. Online obituary at www.SmithFamilyCares.com.
Published June 30, 2014
OBITUARY SUBMITTED BY:
North Little Rock Funeral Home
1921 Main St, North Little Rock, AR
E-mail: mail@nlrfh.com
Phone: 501-758-1170