Mary E. Arthur
Hot Springs, AR, 1927 - 2014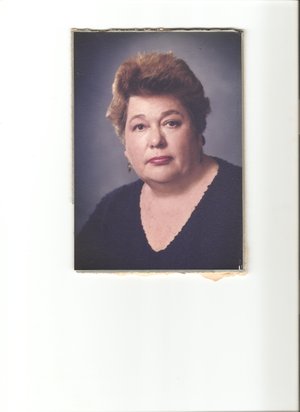 Dr. Mary E. Arthur passed away Thursday, March 13 of natural causes at Mercy Hospital in Hot Springs, Ark. She was 87 years of age. Mary passed peacefully in the presence of family. Mary was born on March 20, 1927 in Colorado Springs, Colorado to Gladys Wilson Arthur and Herbert Earl Arthur of St. Joseph, Missouri.
Dr. Arthur had a distinguished career of over 50 years as a physician. Dr. Arthur graduated from Magnet Cove High School before earning a BS from Auburn University and her M.D. in 1952 from the University of Arkansas. She interned in Detroit, Michigan and began practice at the University of Oklahoma in Norman, Oklahoma. She subsequently served in anesthesia and respiratory specialties at Chase Western Reserve and at hospitals in New York, Rhode Island, and Massachusetts.
She achieved excellence in her field and was a member of the American Board of Anesthesiology. Dr. Arthur accepted a teaching position in 1978 at Baylor College of Medicine in Houston, Texas where she was a faculty member until her retirement in 1993. At Baylor she was an associate Dr. Michael E. DeBakey, the world-famous heart transplant pioneer.
Dr. Arthur was an inspiration to other members of her family, many of whom have followed in her footsteps to become physicians in the state of Arkansas. Dr. Arthur was a member of the Unitarian Universalist Church of Hot Springs.
She was preceded in death by her parents and her two brothers Earl "Dudley" and Norton Arthur; her sister-in-law, Marie Kimzey Arthur, and her former husband, Dr. Myron Lieberman. She is survived by her children Lawrence Lieberman of Leland, N.C.; Rachel E. Lieberman of Waltham, Mass.; and Warren L. Lieberman of New York, NY; her sister-in-law Lorine Arthur of Hot Springs; five nieces and nephews; and two granddaughters, Alexandra T. Lieberman and Samantha A. Lieberman.
In lieu of flowers, donations may be made to the Christian Charitable Clinic of Hot Springs, or to the Humane Society of Hot Springs. A memorial service will be held at 1 p.m. on Saturday March 22, 2014 at Gross Funeral Home, 120 Wrights St., Hot Springs. Visitation will be for one hour prior to the service. Immediately following the service Mary's remains will be interred at Magnet Cove cemetery. Guest register at http://www.grossfuneralhome.com.
Published March 20, 2014
OBITUARY SUBMITTED BY:
Gross Funeral Home
120 Wrights St, Hot Springs, AR
Phone: 501-624-1244