Gerald "Jerry" Andrews
of Little Rock, AR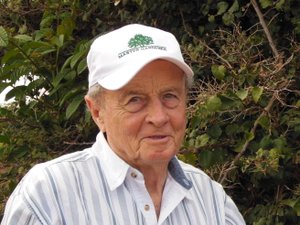 Gerald "Jerry" Andrews of Little Rock, Arkansas went to be with the Lord on Thursday, March 13, 2014. He was a member of Geyer Springs First Baptist Church since 1991. He was involved in mission work in Honduras, disaster relief, Care Link, past president of Southwest Lion's Club and a member of Saline Master Gardeners.
He is survived by his wife, Kay, two sons: Kevin of Hot Springs; Ken (Wanda) of Little Rock; two daughters, Kim of Hot Springs; Kristi (Troy) Battner, Cary, Indiana; Three step sons, Nelson (Pam) Rankin of Houston, Texas; Ted (Sheila) Rankin, Bauxite; Nathan (Ninfa) Rankin of Fort Smith; 14 grandchildren, numerous great-grandchildren; sister, Otilla Linn and brother, Wayne Andrews, both of Little Rock; two nephews, Quinton Linn of Little Rock and Lindal (Linda) Linn of Oklahoma City, Oklahoma.
Memorial Service will be 11 a.m. Saturday, March 22 at Geyer Springs First Baptist Church, l2400 Interstate 30, Little Rock, Arkansas.
Jerry's special interest was the mission work in Honduras and family ask that memorials be sent for that at World Gospel Outreach, P.O.Box 14348, Humble, Texas 77347.
Published March 20, 2014